GENEVIEVE NNAJI LOSES N12M TO INI EDO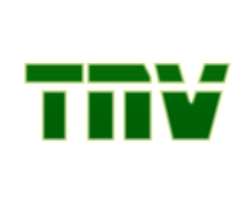 What looks like war of rivalry may soon ensure between these two Nollywood stars, Genevieve Nnaji and Ini Edo as the former lost a whopping $110 thousand to the latter over self-worth.
As the story goes, a particular Hollywood black producer, Leila Djansi, who loves the blacks in the entertainment industry passionately, contacted Genevieve Nnaji for a lead role in her movie. After several discussions, though most of these discussions, according to information to http://nollywoodgists.com, were done via the telephone with her manager, Debra or Allegra Callis as she's been called.
In the course of their discussion, http://nollywoodgists.com learnt that the mother of one daughter, Genevieve insulted this producer and called her names on allegation that the woman said some certain authorities dont want the job given to her due to her bad character. Though, people in the know reveal to this reporter that, the amiable and pleasant woman never made such a nasty comment, she was said to have felt so bad owing to Genevieve's attitude ignoring her calls.
As if that would have ended the imbroglio, Genevieve and her cohort, Stella Dimoko-Korkus posted a character assassination report on the internet where she was allegedly said to have made untruthful statements in the article on the internet about Leila and Joseph Van Vicker. This, inside source squeals, infuriated the woman and decided to forward artiste severance notice to her and the said contract was terminated.
Their conversation via the internet reveals that Debra, who happens to be Genevieve's manager lacks managerial proficiency and this has greatly affected Genevieve's image.