The Best of African Music Album Available Worldwide in 2011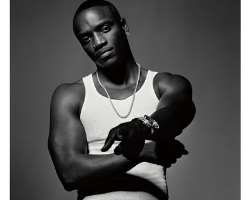 New York, NY (United Entertainment & Media Limited) January 1, 2011
Crafted with groovy, positive, energetic but also mellow and meditative music, The Best of
African Music (One World - One Love edition) is one of the best compilations to come out this
year.
While the album features some major names such as Akon, NAS, Nneka and Damian Marley,
The Best of African Music (One World - One Love edition) also includes many independent and
established artists who are not necessarily known internationally, giving these talented musicians
the opportunity to reach out to a global audience.
The tracks on the album have been carefully selected and compiled by Didier Kussu, based on
the following criteria:
•
Each track must contain some typical African music elements
•
Songs with lyrics must be positive and uplifting, making it an ideal Christmas gift of 20
lovely songs for true music lovers.
Featured artists include Akon, Keri Hilson, Nneka, Paul Play Dairo, NAS, Damian Marley, Ed Jatto,
Obiora Obiwon, Tate Simms, Adonye Green, Blackface Naija, Seun Kuti, TEA, Shaman's Dream,
Jason Farnham, Cesar Funck, Proofsound, Denise Gordon, Miss Maawa, Sunburn In Cyprus,
Afrotech Project, Basiru Suso, Eddie "SEA" Caldwell, Gene Katsuro among others.
About The Best of African Music
The Best of African Music is a compilation series with the aim of creating a platform in which fans
around the world will have the opportunity to discover the great variety of music that Africa has to
offer.
For more information visit: http://www.thebestofafricanmusic.com
Press Inquiries:
United Entertainment & Media Limited
Suite 404, 324 Regent Street
London
W1B 3HH
UK
P: +44 20 7193 5457
E: [email protected]