Actress Shan George Denies Wedding Rumors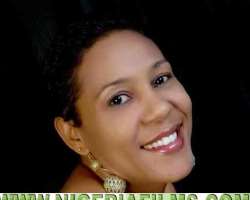 The news circulated few days ago that Nollywood actress, Shan George has remarried again. But the actress has denied the claim stating that the pictures circulating was a scene in her latest movie, "Heartbreak" which features Kalu Ikeagwu.
According to an online mag, Shan was said to be upset about the news as no one ever contacted her to confirm the story, "Please, I'm not married. What is the meaning of this? Do people want me to get married by force? Can you please ask the people circulating the story where I got married?"
Lamenting further, she said "I don't understand why people will not crosscheck their stories before going to town with such lies. Please, it is just a movie. The person saying I got married just because of the pictures of the movie must be very dumb," She concluded.