'My husband made me' – Monalisa Chinda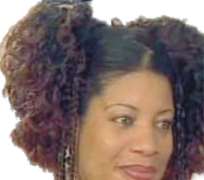 Nollywood star actress, Monalisa Chinda has debunked the recent newspaper report alleging that her marriage is in trouble, and described the story as "fictitious and sponsored to discredit my husband and I"
The story of the alleged break up of the marriage between the Rivers State-born actress and her hubby Dejo – Richards quickly spread like a raging wildfire that a close source to the couple disclosed that they are contemplating on suing the paper for libel for such a damaging story.
The actress who spoke in an interview with the press recently said, "as you can see, our marriage is intact and I am doing well with my husband, we are shooting our video properly next month and by the end of this month, we would start promoting our single on radio."
"We are too solid together and if not for him (Dejo Ricahrds) to start with, there won't be Monalisa Chinda, because he brought me back to acting, nurtured, managed and groomed me. God used him and he made me, so to speak, she stressed.
Monalisa's hubby, Victor Dejo Richards is the CEO of Hitts entertainment and showbiz big boy.