Exclusive interview with Flavour Nabania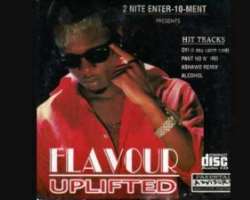 We are featuring the controller of the whole eastern entertainment area "flavour Nabania"who just signed an international record deal with Bad Beats records,a subsidiary of Def Jam USA.Read the full interview below
Why the name flavour Nabania?
I Chose Flavour because i bring a different style and taste to the industry and Nabania means tonight which was given to me because of my single Nabania which means Tonight.
When and how did you start singing?
I started playing as a drummer in a live band when i was just 15yrs. after which i developed to playing the keyboard and singing. later i got a scholarship to study music and that was how i developed to be a musician.
The song osondi owendi and ashewo brought you into limelight,did you forsee that ?
Nobody can foresee a hit,you just do your best and hope people will appreciate your work.
You have featured in many hit songs lately ,from V.I.P to M.I ,ruggedman and so on , how did you do that?
When you have something to offer and it is destined,you will work with the best in the industry
M.I ft Flavour -Number one
How many albums do you have so far?
i have two albums ,NABANIA and UPLIFTED
What can your fans expect from you this new year?
My fans should expect more of what i give to them and i will not let them down
Which artiste(s) are you looking forward to working with now?
I will like to keep it as a surprise,but i will feature more artiste on my next album
Is mr flavour single or married?
i am not yet married
What message do you have for your fans worldwide?
i want to thank my fans because without them there will be no me. they make me work harder and i appreciate thier support and critisism.
Rate Naija music industry over 10?
6 over 10
Thank you