I WAS SO SKINNY I HAD NO BOYFRIEND IN SECONDARY SCHOOL –KWEEN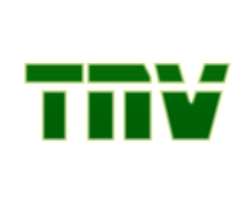 WHEN did you get into music?
I started in church; I was a choir member in the church. When I went to school in Abuja, I got a job with a band at Sheraton Hotel, where I worked for two-and-a-half years. But my first professional job is my first single, which was released in 2001 titled, Olurombi.
Why did you choose to become a musician?
I chose music because I discovered it early and it was what I wanted to do. I was in love with music early. I was so passionate about music so I decided to stick to it because, when you stick to what you love doing, you do it well.
We hear you are into fashion these days.
Everybody is into fashion, but if you say I want to start a fashion outfit, then, it's different. But my fashion line (K.Q.) is going to be ready soon. We are going to launch it soon. We are basically going to be dressing the ladies, grannies, mummies, gals and all of that. We are going to be dressing them trendy and everything has to do with African fabrics.
Will it not affect your musical career?
I don't see it affecting my musical career because fashion is another form of art. So there is time for music and there is time for art.
Jebele seems to have slot you into the limelight...
Yes, Jebele has won two awards. My first award was from the Nigerian Music Video Award in 2007. I was nominated in five categories. My second award was at the Sound City Music Video Awards.
Is that music a personal experience?
Yes, it is a personal experience.
A man jilted you?
No, the question should be, 'Did I jilt any man?' I jebelise men; they don't jebelise me.
Why did you say so?
Of course, when they misbehave, you give room for amendments and corrections for a way forward and there's no change. Then, you have to move forward because we were never born as twins. So both parties have to go their separate ways if it's not working. And that's what I do because it's healthy for me to live that way.
Are you doing any other album soon?
My album is coming out in August titled, 'Kween don come.'
Your Afro hair has become an identity. Do you wish to change it?
Change is the only thing that is constant. I don't know what tomorrow holds, but for now I am okay with it and I'm not afraid of changing.
Is it true that you are a single mother?
Yes, I'm a single proud mother.
Could that be the reason why you are not married?
No, I don't think so. I will be married when it's time to be married. I can't rush into marriage because everybody thinks it's the right thing to do in the society. I will get married at the right time to the right person, who loves me for me and who loves my child unconditionally.
We heard you dated a former army general who bought a house for you.
I never dated an army general, but if you have one you can bring him so that he can buy me a house in the GRA.
How come you have plenty scandals around you?
Tell me about them.
They also say you smoke marijuana.
I don't smoke at all. I started drinking recently; I take red wine and it's good for the heart. That's what my doctor recommended.
They also say you are a lesbian.
I've heard that. It's old and stale. Demola, why are you bringing this back? I'm not a lesbian. They have said so and they can keep saying so, it's their problem. I don't give a shit.
Do these scandals bother you?
Do I look bothered? I don't look bothered one bit because everybody is entitled to his or her opinion.
What is your vision like?
My personal vision will be to have a successful career, to have a long span career, to be recognised internationally, to win MTV and Grammy awards. My vision for the Nigerian music industry is for us to grow, to have good record labels that can look after artistes and their needs and have good management structure.
You and Weird MC are close friends. Any hope of doing collaboration with her?
I already have a collaboration done with Weird MC. It was a gospel track titled, Temini. And we are open to working together, any day any time.
Who is your role model?
My mother. In the music world, I love (the late) Fela Anikulapo-Kuti. He is a great role model, although he's not here with us but his works still live on. I love Asha; I think she's a kind of person one should look up to. I aspire to be like her because she's original and creative.
Tell us about growing up.
It's nothing special. Well, growing up was fun. I was just doing amala and sand as breakfast, just like any other kid. I was born in Enugu State. I moved to Abeokuta when I was pretty much young because my dad was a soldier and he was transferred there. I had primary education in Abeokuta. I went to Command Secondary School, Abakaliki. I was a normal girl. I was very skinny and nobody looked my way. I didn't have a boyfriend, although I was not bothered. I had fun in school. I came out with good grades. Thereafter, I went to the University of Abuja, where I studied public administration.