Shalamar's Jeffrey Daniel is relocating to Nigeria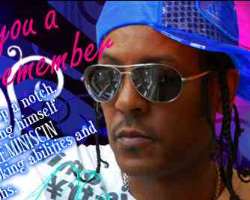 The 55year old former Shalamar member and Nigerian Idol judge is taking up residence in Nigeria.
"I'm reading everything about Nigeria, building a library, reading from Wole Soyinka to Chimamanda Adichie, before colonialism and after. I must learn a lot of it if I must stay here. I have to know the people and the history. Despite all the negativity of the last 50 years, Nigerians are still resilient. I was raised in the black area of LA and there we believe that everything we need we can get from the ghetto. Nigeria is a big ghetto to me and I respect it. Here, no matter how little you have, you can eat and survive at all the different levels. Universally we black people have learnt how to survive all situations. In the US, they say if you can make it in New York, you can make it anywhere, but I say if you can make it in Lagos you really can make it anywhere. I'm relocating to Lagos soon" Jeffrey Daniel to an Encomium reporter.