65 People, Places, Events, Ideas and Things To Watch Out For In 2011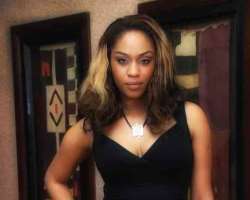 Here we are. Lounging and enjoying the pleasure of a brand new year; a brand new decade…We have already swallowed a few days but we don't know what the rest of the days would bring. Why don't you start with our authentic list of top 65 people and stuff that'll rule the year? It's the most reliable forecast you can find anywhere!
1. Asa
The warm reception of her second album 'Beautiful Imperfection' was all she needed to consolidate her firm grip on the music industry. The French-born artiste will now be shifting into higher gears as she cruises into the international scene for a music tour this year.
2. BANKY W
Mr Capable spent most of last year promoting his newly signed artistes 'Wizkid' and 'Skales' and also playing at major gigs; thanks to his successful album titled 'The W experience'. A yet to be titled third studio album is expected from the gifted singer with guest acts like MI, eLDee, Kel, and a host of others.
3. BLAISE
The highly talented rapper gained popularity back in 2002 under the eLDee led Da Trybe ensemble and has been regarded by many as the best female Mc in the country since then. She left many of her fans hungry for a debut album for close to a decade and finally put an end to this wait as she released a couple of singles last year in preparation for the release of her debut album this year.
4. BRYMO
He joined Audu Maikori's Chocolate City last year, bringing so much flavour to the respected crew. Although he is not entirely new in the music industry, Brymo became an industry favourite after his excellently delivered hook on Ice Prince's monster hit 'Oleku'. It may be too early to request for an album from the gifted singer, but his soothing voice will definitely earn him more credits and features this year.
5. CASEY
The Warri-born singer became the winner of Glo Naija Sings season 2 last year and will be expected to make good use of this feat in taking his music career to the next level.
6. CD JOHN
The young comedian who skillfully combines music with comedy is just starting to gain recognition. With a couple of shows this year, he may well work his way to the top of the list of industry favourites….
7. CHANNEL O AWARDS
Serious attention would be given to this year's edition, considering the success Nigeria recorded last year. The continent's premier music video awards will also battle to save what's left of their ratings, with MAMA, SMVA and HHWA already far ahead…
8. CHIDINMA
In 2010 the young singer became the first female winner of MTN Project Fame and also took part in the Ovation Christmas single. The buzz she has generated in such a little time would definitely serve as a boost for her music career this year…
9. COBHAMS ASUQUO
The highly talented producer got married last year and had a hand in a number of successful singles last year. His undoubted skill will now be expected to produce more successful songs/albums this year. Sources say a Cobhams album is also in the works…
10. D'BANJ
After the release of three new singles last year, many thought Mr. Endowed's album was going to drop immediately, but the entertainer has scheduled a first quarter 2011 release date for his highly anticipated fourth studio album.
11. D'PRINCE
Ever since he joined the Mo'hits crew, only few believed he was going to come out and shine but with the release of his hit singles and videos last year, the once scorned act has now become a hit with fans and critics; while quickly joining the A-list at the Don Jazzy-led Mo'Hits. Now, nothing short of a debut album would be expected from the last born of the Mo'hits family.
12. DAREY
The release of four singles last year served as an insight to what should be expected from the highly talented soul singer and R&B pathfinder. He is expected to drop a twin album early this year, as well as release his first-ever UK album.
13. ELECTIONS
Yes! This is election year! And no, you don't need to run away of fear for your lives. If there's anytime that Nigerians need to come together and assert the country's 'independence', this is the time! So, while elections will dominate the year, citizens are warming up to take their destiny in their own hands by registering to vote, supporting deserving candidates, voting at the polls, protecting their votes, and saying no to rigging…
14. EXPO HALL (EKO HOTEL & SUITES)
This venue played host to almost all the notable events and shows last year, some of which were the Silverbird 30th anniversary, SMVAs, NMVAs, MAMAs, Dynamix Awards among others. The big-budget venue has taken over the city, pushing other properties to the background, and showing the world to see the wisdom in the Hotel's investment….
15. FALLY IPUPA
The Congolese singer got us all eating from his palms all through 2010; ending the year with a fab performance at the MAMAs. Add to that, his feature on J martins' Jupa remix, as well as his own continentally-famous body of work then you'll understand why Ipupa has won himself a community of devout fans across the country… This year? The ladies will continue to drool over him, as many Nigerian artistes queue up to secure collabos…
16. FUNKE AKINDELE
If Funke Akindele's 'The Return of Jenifa' is not one of the most anticipated movies of the year with the array of stars to be featured, then tell me which is? And with the improvement of Nollywood movies, it may even make its way to the cinemas. Only time will tell…….
17. GENERAL PYPE
The dancehall artiste has continued to distinguish himself with his music style, and with his addition to the storm 360 team, his name may just be erased from the list of talented artistes without albums…
18. GENEVIEVE
She did not feature in too many movies last year but still made a significant impact in the few she stared in, particularly 'IJE'. This may well work out for her this year also as she is expected to feature in more cinema bound movies such as 'Mirror boy' and others…
19. HHWA
The Hiphop World Awards remains the only award show in Nigeria that gives a car to its next rated star, and with its reputation and successes recorded over the years, it is definitely a show to watch out for this year. Will the show remain in Lagos? Or head out to another state again? We're waiting!
20. ICE PRINCE
He would have been the only choc boy without an album but for the recent inclusion of Brymo. His monster hit single 'Oleku' swept everyone including critics off their feet last year, and this feat would be expected by many to produce a follow up single and his highly anticipated debut album during the first quarter of 2011. And, while we're at that, can he give us a video for Oleku? Please?
21. IKECHUKWU
So much controversy overshadowed his music career all through 2010. Hopefully he'll be putting all that behind him this year and promote his new album titled 'THE ALLIANCE RECONSTRUCTED' properly. The rapper says a nationwide tour is in the works, as well as work on revamping his WFA structures.
22. iPad
The iPad tablet PC by Apple which was released early last year is set to become one of the more popular gadgets in the world this year. With an upgrade already on the way, the iPad might be Apple's joker for 2011 – if Mr. Jobs doesn't pull another surprise, that is!
23. IYANYA
After winning the first edition of MTN Project Fame West Africa, he released a fairly successful album. Sadly, last year, he lost his only brother and his mother – a deadly blow that almost messed up his year. Down but not defeated, the young man is now back to his music, with two new singles released late 2010. A second album, he says, will be released this year.
24. JJC
After his exit from the defunct group JJC & 419 squad, Mr. Skillz as he is popularly called took time off to overhaul his career. And in 2010, he returned with the 'We are Africans' series that features some of the biggest names around. He has now found favour with fans again -So we all look forward to an album release from him in 2011.
25. KEL
The hype that brought her fame suddenly fizzled out last year as the relationship with her record label went sour leading to an eventual separation. She also added some weight, making her lose many of her male fans… but the beautiful rapper who has been working out lately, will now be putting all those mishaps behind her and hopefully produce some good music – and a new album – this year.
26. LYNXX
Lynxx is mostly known for the hit single 'change your parade'. He is still basking in the euphoria of his new album and Pepsi endorsement contract. His outright success will be determined this year as he plans to promote the album.
27. M.I
Success is no longer new to the rapper as his sophomore album 'MI2′ released last year became an instant hit in and around the country. He will therefore be riding on this feat all through the year and hopefully release his highly anticipated second mix tape titled 'Illegal Music 2 (IM2)'.
28. MAMA
The MTV Africa Music Awards is fast becoming the biggest African award show with the array of African stars witnessed at each edition. Many would therefore be looking forward to another exciting edition this year. Nigeria again? You wish!
29. MO'CHEDDAH
In 2010, the young Knighthouse queen released her debut album 'FRANCHISE CELEBRITY', won a MAMA award and immediately became an industry favourite, playing at major gigs and winning fans from all over. She will now be looking forward to continue in that light this year, as many wait to see if she's here to stay, or just a flash…
30. MODENINE
The number one Hiphop purist in Nigeria displayed his consistency and hard work last year with the release of his third studio album titled 'DA VINCI MODE' and mixtape 'PAY-AT-10-SHUN'. He ushered us into 2011 with the realease of another mixtape titled 'GOLDEN ERA GUEVARA THE NEW MANDELA' with Jamaican producer Mills. His intention to further release new projects this year will be anticipated as he passionately strives to take African Hiphop beyond the shores of this continent, with very little support from the home front.
31. MTN PROJECT FAME
Many females in particular would be looking forward to the Season 4 of the MTN project fame as it produced its first female winner last year, therefore giving a lot of them hope. It's an important year for the celebrated talent show, as the producers move past the calamity of 2010 to deliver a successful fourth season.
32. MUNA
The former MBGN who is now shifting gears into music, featured on a couple of songs last year and released a couple of singles also. Hopefully she will be giving a good attention to her music career and adding to the tally of female rappers in the country this year.
33. NAETO C
His eclectic features made his album one of the most anticipated last year, but it failed to drop because he was just rounding up his Masters degree. The album titled 'SUPER C SEASON' is therefore expected to drop this year, as Naeto continues in his quest to dominate the continent's hip hop scene.
34. NIGERIAN IDOL
Optima Media Group introduced the first-ever Nigerian Idol in 2010. The popular show has since kicked off, with the promise of announcing a winner come March this year.
35. NMVA
Despite the little flaws recorded at last year's event, The Nigerian Music Video Awards should definitely be on your calendar of events this year as it continues to improve year in year out.
36. NOTHINGHILL CARNIVAL
The annual carnival that takes place in London has become a favourite by many Nigerians home and abroad. And with a proudly Nigerian corner to look forward to, this year's edition will definitely be anticipated by many…
37. OMONI OBOLI
After her success in 'The Figurine' and 'Anchor Baby' last year, the beautiful actress will definitely be among the most sought after in the movie industry this year.
38. OVERDOSE
The X3M music rapper came back into the rap game last year, redefining his rap style and dress code. His interesting second album and upcoming hip hop projects will sure earn him some deserved recognition this year.
39. P-SQUARE
Africa's biggest pop duo, amid all controversies moved into their multi million naira mansion, celebrated their 30th birthday in grand style and were announced as Glo ambassadors last year. Their consistency and expertise in the music industry will therefore pave the way for something new this year. And what's the talk about marriage?
40. RAINBOW FM
This is the newest radio station to hit the air waves in Lagos. They started sometime last year and are steadily attracting listeners to their frequency (94.1)…
41. RUGGEDMAN
He claims his recently released album 'UNTOUCHABLE' is his last, but because he took shots at 9ice and Modenine on the album, he may well find his way back into the studio if they decide to reply him this year…And as his age moves closer to 40, it won't be surprising if the rapper finally settles down in 2011…
42. SAMKLEF
The young producer rose to fame last year as he had a hand in a number of albums and hit songs. His intention to release an album titled 'NONILIZING' may be too early for a young producer, but is surely anticipated as he features a host of A-list artistes.
43. SAMSON SIASIA
The charismatic coach was appointed Technical Adviser of the Super eagles last year. The success he attained at his previously held positions won him mass appeal and will be looking forward to produce a new look super Eagles – a new team, entirely different from the Eagles many have lost faith in.
44. SASHA
Despite the fact that Storm records first lady failed to drop an album last year, she still had an exceptional year with Channel O and MAMA awards to her credit. A brand new album will be expected from the talented rapper this year.
45. SKALES
The young and brilliant rapper released a couple of singles last year. The EME soldier as he calls himself continues to improve at every track he gets on and may well earn him a prolific rap status this year.
46. SMVA
The annual Sound City Music Video Awards went from local to global with last year's edition by recognizing and rewarding other deserving African artistes. This will be expected to repeat itself this year and even get better.
47. SOUND SULTAN
He is undoubtedly one of the most talented song writers in the music industry, but has been underrated over the years. This may well change this year as his recently released album 'MISSION 2010′ continues to find favour across the country.
48. TERRY G
The intellectual mad man luckily escaped death from a car accident, dissolved his house of ginjah team, signed a management deal with Now Muzik and still couldn't escape negative headlines last year, but his desire for a brand new life style may earn him a good reputation this year.
49. TERRY THA RAP MAN
He released his sophomore album late last year and will be looking forward to promote his clothing line with 'Boyz are not smilin' slogan, which he plans to take on the world with this year. 2011 is the year the Rapman's success will manifest; his long-deserved success!
50. THE BEAT FM
Our favourite station all through 2010, The Beat wins the award for Radio Station of the year; beating all others hands down! With an amazing set of OAPs, and a music theme that's been favoured by young and the young-at-heart, expect the Chris Ubosi-owned station to soar higher and higher and higher…
51. THIS DAY MUSIC FESTIVAL
The event which usually boasts of bringing the biggest international stars into the country failed to hold last year but should definitely be looked forward to this year.
52. TIMI DAKOLO
Abandoned and confused for years, the former West African Idol winner will now be taking his music career more seriously this year as he recently signed a management deal with Now Muzik.
53. TIWA SAVAGE
The young singer is definitely an artiste to watch out for this year. Her addition to the number of female artistes in Nigeria is absolutely fantastic as she dazzled with her impressive debut single 'kele kele love' which was released last year.
54. TWITTER
The micro-blogging site is here to stay! Winning new convert by the day, Twitter will get more mainstream this year, pushing Facebook to the backseat, as we all learn to live our lives in 140 characters…
55. TY BELLO
After her fantastic debut album 'Green land' , it seemed like the gospel singer had nothing more to deliver; especially since she devoted the bulk of her time to photography. But The Ex-KUSH member is now through with the production of her sophomore album which is scheduled for release sometime in 2011.
56. UEFA CHAMPIONS LEAGUE
It still remains the most watched and respected football competition after the FIFA world cup. As the competition has now gotten to its elimination stage, many football fans would now be looking forward to exciting matches by their favourite teams, and hopefully make it to the finals in Wembley stadium, London.
57. UTI NWACHUKWU
After winning the Big Brother All star edition last year, he was given the opportunity to host the SMVAs which he did not quite execute excellently. He will now be giving his music and modelling careers all the push he can muster.
58. WAJE
How could she have remained hidden all these while? Waje languished in obscurity for years, while many not fit to lift her enjoy fame and fortune. Thankfully, it appears her time has now come. Fans are feeling the girl; her colleagues are giving her thumbs up, just as she's taking a bow, and getting ready to give success a full hug…
59. WANDE COAL
The black diamond's career was almost plagued with his alleged nude picture that circulated on the internet last year. But he rode high the rest of the year, with the monster hit 'Kiss your hand (remix, featuring R2Bees). Fans are already asking for some new materials. Hopefully he will take time off a hectic schedule and produce some brand new music this year.
60. WEIRD MC
The hip hop pioneer remains one of the most consistent performers around. But we've been asking for a new album for so long that we're almost tired of asking! With a couple of new singles released last year, and a befitting video for 'Jehovah', she may just hit us with an album this year. Glad- that's what we'd be!
61. WEBSITES/BLOGS
CelebRegion
Fast-rising blog, CelebRegion is not as popular as other Nigerian blogs and entertainment websites, but remains the only one that gives a detailed analysis of box office movies. Watch as their rating increases, especially with an impressive dedication to breaking news and regular uploads…
Gistmaster
Nigeria's most successful online celebrity journal, owned by Niyi Tabiti, has spent years carving a niche for itself. With multiple domains and a bouquet of scoop no one can resist, Gitmaster should up its ratings and move far up in 2011
Nairaland
Nairaland is owned by Seun Osewa and remains Nigeria's leading online forum that features discussion on entertainment, politics, technology, education and general issues. It's all rounded discussions will therefore interest a lot of Nigerians all through 2011.
Nigerianhiphop.Net
The music cartel has been responsible for the discovery and promotion of Unadulterated Nigerian Hip-hop, home and abroad in recent years. It also boasts of providing related information on both Underground and Mainstream Nigerian Mc's. Its recent online music sales will attract more fans this year.
62. WIZKID
He was the youngest and brightest upcomer last year, had an outstanding single 'Holla at your boy' and got to feature on many notable tracks despite his young age. He is therefore set to explode this year with the help of his high profile record label 'EME'. And, we hear he may be a beneficiary of an MTV push, in the coming months…
63. YEMI ALADE
She won the first edition of the Peak Talent Show and went ahead to release a brilliant follow up single titled 'Fi mi sile' featuring eLDee last year. She might hopefully drop an album this year.
64. 2FACE IDIBIA
He enjoyed a successful music career all through 2010; thanks to his repackaged fourth studio album titled 'The Unstoppable'(The International Edition) which in turn earned him several awards. His charisma and consistency over time will definitely make critics and fans watch out for him in 2011 and hopefully adding to his previous success.
65. 9ICE
In 2010, Mr. Abolore Akande made more headlines in controversy than the music which we knew him for; postponing his album release several times. May be he got carried away with his feud with Ruggedman; but the Alapomeji CEO will be releasing his much anticipated double album, 'Bashorun Gaa and Versus' in March 2011. We'll also be looking forward to the promotion of his protégés, as 9ice continues his dominance of the mass market.