YOUNG ARTISTES WHO FOUND LOVE IN ARMS OF OLDER WOMEN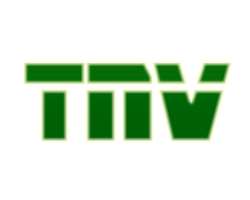 Love, they say, knows no age limit. This is fast becoming evident in the entertainment industry. In fact, male entertainers are finding love in the arms of older women. This trend can be traced to the days of Richard Mofe-Damijo and May Ellen Ezekiel of blessed memory.
The couple, despite the age difference, went ahead to enjoy marital bliss until the demise of MEE in 1996. Before her death, both MEE, a broadcaster and actor RMD, were in the eyes of the media. Another cougar love tale was that of Miss Patricia Leon, an ex-beauty queen from the Carribean Island. She was, for years, the better half of ace comedian Ali Baba. Despite being older than him and having seven kids from her previous marriage, their marriage was a celebrated one while it lasted. In recent years, it looks like the trend has resurrected with some of our male entertainers going for older lovers from the multitude of women at their disposal. In a couple of cases, these cougar love tales have ended in marriages. Here are some classic examples:

•Emma Okose
This couple met at Pastor Chris Okotie's Household of God Church during the monthly service held for members of the congregation whose birthdays fall in the same month. Despite the 11 years age difference Ure Okezie, 36 and Emmanuel Ifechukwude Okose, 25, shocked all by consummating the union last year. Ure, who used to work with First Inland Bank on the Island, claims that the upcoming artiste is her prince charming and true love. To prove this, she set up a record label just for her husband and became the sole financier of his musical career. She even bought him cars and had to sever links with her friends who tried to dissuade her from being with Okose. Before they got married, their relationship sparked off lots of controversy that the couple had to leave Pastor Chris Okotie's church. Right now, they have set up their own church, D'Love Villa, at the couple's Omole Estate Phase 1 home, where Okose preaches the gospel every Sunday. The couple is yet to have children but as it is, they are happy being with each other.
•P Square.
Recently, controversies almost tore this couple apart but for the love they have for each other. Peter Okoye, 29, one half of the P-square duo, has for three years enjoyed the love and companionship of half-caste Omolola Omotayo, 35. The two met at one of the Benson and Hedges shows and gradually, what was supposed to be a platonic friendship blossomed into intimate relationship. Their relationship almost hit the rocks when allegations of Peter's affair with ex-Most Beautiful Girl in Nigeria, Munachi Abii, hit the tabloids. It was rumoured that Peter had packed up his relationship with Lola, but the couple shocked all when they announced that they were expecting a baby. Obviously thrilled by the news, Lola, who is already three months pregnant, ruled out the possibility of marriage, but was happy that the affair would produce a child that will cement the relationship.
•Dare Art Alade
Their relationship didn't get as much attention as the first two. In March last year, Dare walked down the aisle with his older banker lover, Deola. Most people believed that money is probably the reason Dare settled for an older lady, but he dispelled the rumour, stating that he truly loves his wife and not for the money. With a couple of years age difference, the couple already have a baby boy to show for the union.
•Tuface and Sumbo: This is one of Tuface's illegal liaisons. The R 'n' B sensation
is not one to be underrated when it comes to women's affairs. Little wonder, Sumbo who is three years older than the artiste, is caught in his web of love. The mother of his first son, Nino, already had a child from a previous relationship. Yet to legalise the union, the couple recently welcomed baby number two.
•Tuface and Pero: Once married to a society man, Pero, who is also from a privileged family, is another older lover of the music sensation, Tuface Idibia. The couple has been dating for a couple of years now and already have a baby girl to show for the union. Pero, who was rumoured to be expecting a set of twins, has given birth to a baby boy somewhere in the Carribeans.
Although these relationships are still young, we hope they don't go the way of most marriages involving international artistes who have similar experience.