WHY I ENDORSE THE NEW FRAMEWORK ON FILM DISTRIBUTION – GABOSKY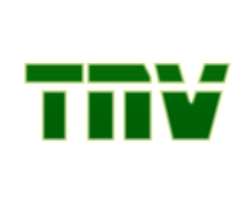 Foremost Nollywood practitioner Chief Gab Okoye alias Gabosky is one of the apostles of the new distribution framework for the distribution of films and entertainment products in Nigeria as espoused by the National Film and Video Censors Board and does not mince words about spreading that gospel.
Even when several others especially the marketers of movies in Nigeria opposed the new system, threatened brimstone and fire and even went to court.
However in what looks like a swift turn around, those who opposed it are now walking back and accepting the provisional licences and paying for them.
Home video People gathered that several of the big names are already presented with their licences in an elaborate ceremony in Abuja while there seems to be a scramble by those who haven't received theirs to get licenced.
Here Gabosky explains what several people do not know about the framework and what it would do for Nollywood.
According to him "When we started this industry, journalist were part of those who critically assessed what we were doing.
When we got the story straight, we decided that we purge ourselves and begin to present a very better picture of this business we are doing. Let us take it this way. In journalism, there is internationally accepted standard just like you have in medicine and law.
Why is it not acceptable when we want to set standards for another delicate business as movie making in Nigeria?
All over the world, intellectual property is respected and honored but not in Nigeria where we love to operate like quacks. There is no way one could deal with movies side by side with cosmetics, food items, electronics etc because it is another delicate material. Since we have evolved as a movie making nation, it is time for us to get unto international standards.
I am one of the super Apostles of the new Framework on Distribution and have no apologies for this. I believe that this is the only way that the movie industry in Nigeria will be structured and delivered from the shackles of quacks.
The new frame work will streamline operations, make us know how many video clubs are registered, how many DVDs are released and guard against piracy. Aside from these, the framework will regulate the content and provide information and statistics of how much money really changes hands in Nollywood.
I mean you regulate quality and quantity of movies. For instance if a banker asks any one how many films tumble out of Nollywood yearly, no one knows. But with the new framework, all these problems would be a thing of the past for the better.
So why was there so much confusion when it was initiated?
I would rather say it is ignorance and lack of knowledge because now that they are all in full understanding of the situation, they are ok with the initiative. You should have seen how many of those opposing people got the provisional license.
Believe me, it was this kind of frustration that made me to keep my new film Banned In Nigeria in the cooler until the playing field is levelled.
Critics say the cost of the licence is high.
Yes because film business is big business and not for the chicken hearted. Let me give you this analogy. If a guy does not have the money to pay for the licence then he is not ready to do this business.
If he doesn't have N500,000 for instance to register then why wont he use the first gains against the owner of the movie he is selling to better his lot?
Tell me, wont he buy himself the best car? So any one who could pay for the licence would more likely not owe the movie maker what is due to him, that is what I think.
For instance any one who wants to import drugs from outside this country first pays NAFDAC its due for the testing and approval before any importation and that way, NAFDAC would regulate the industry. The movie industry is a delicate business.
The information you dish out could set a country to blazes if not regulated. So the frame work would do so much more for Nollywood and the law could deal decisively with those who continue to say no to its working.