I UNWIND BY DRINKING RESPONSIBLY— KUNLE AFOLAYAN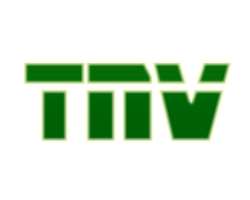 'Like father, like son' is a popular adage and this is the story of Kunle Afolayan, son of the late film maker and producer popularly known as Ade Love.
After working for some years as a banker, the dark skinned dude found his way back into acting, a thing that can be said to be a family profession.
Over the years, he has not only proved to be a very good actor and film maker but has continued to live the legacy his late father Adeyemi Afolayan (A.k.a. Ade love) left behind. Saying he is the chip of the old block is definitely very true because he has acting and film- making running through his veins. In this encounter, Kunle spoke on his strategies to actualize positive changes in the Nigerian entertainment industry and how he has been able to prove a point through 'Irapada.'
He also told us how he unwinds by hanging out with friends and drinking responsibly.
What prompted you to leave a promising banking career for the entertainment industry?
I left banking because I had a new vision and more so I was born into entertainment and at some point I realized that the whole system is deteriorating and there is need for a revolution and the only people who can actually turn things around are guys like us, young people like myself and the other people of like minds out there. So that is the reason I actually quit the promising banking job for entertainment.
So far, how has it been?
Well we thank God, we eat three meals a day and we can still afford to feed the family.
Are you married?
Yes . And I have kids.
So how is marriage treating you?
Well, I've been coping and I thank God for the fact that he has given me a beautiful and understanding wife and he has blessed me with beautiful children and that's enough for me to always give thanks to God for.
What are you working on right now?
I run a small Television and film production outfit and it's called Golden Effect Services Limited. After I turned in my resignation letter in City Express Bank, I was home for a while to do research as regards to the next step to take. After my mind was made up, I went to a film school and when I came back, I set up this outfit.
Golden Effect is young, just about two years old and we have been struggling to be able to put our feet on the ground. We have done a bit of collaboration with other entertainment outfits and we've also shot a movie which is the talk of the town in Nigeria and I think is one of the best films ever produced in this country.
It's titled 'Irapada'. Since last year, we have been trying to see how we can promote the film to a higher level. The film has been everywhere. It's been premiered in UK, it's been premiered in America and it's been premiered at home. Right now, we are working towards putting it on home video.
This notion that female actresses sleep with producers and directors to get roles, how true is it?
That I don't know, because I've never been a victim and I don't think anybody will come out and say that Kunle Afolayan tried to abuse, seduce or ask for sex to get roles from me. I believe in bringing up new faces.
In our film, Irapada, we auditioned and fifty percent of the cast happen to be new faces, upcoming actors and actresses. I've never experienced that, so whether it's true or not, I don't know, I can only speak for myself.
Your performance at the Celebrity takes two was awesome, what prompted you to it?
When I was approached, I realized it was a nice concept and it was something new. But when the organizers came to me, I didn't want to do it because I didn't have the time, I was so busy at that time but I was convinced to believe that the shooting plan is quite flexible, that I can actually plan and decide when I want to do my own shoot, but I later realized that it was not as easy. You have to rehearse like everyday and we shoot every week and most of the time.
I was out of the country because of the project I was doing, I have to hurry back and rehearse for a day or two. It was a good idea and if I have the opportunity of doing it again, I will do it because it created an avenue for me to ease tension and for one to meet with new people and get better known.
It gave me some mileage in terms of publicity and that was great.
Can you now say that being a part of that show boosted your career?
Yes, it did because I was able to advertise Irapada, because most of the time when I rehearse, I wear Irapada T-shirt and most times I'm asked to talk about what I do, I talk about Irapada. It's great. It really helped in terms of publicity.
Being a movie star, can you recall any embarrassing moment you've been faced with?
I can't remember any. As an actor, you get embarrassed a lot of times by area boys . But I don't take such seriously so, I just put them behind me. I don't look back, I just look forward to the future. But, I can't recollect any right now.
Being a married man, how do you handle female fans?
I handle them in the best way possible. I show appreciation whether, you're good looking or not. As an actor, you will get appreciated by people. It's an individual thing depending on who you are. I'm the type that regardless of my profession, I'm a jolly fellow, I go out there and have fun, and that way people can't really pin-point when you're serious or not.
I'm just friends with everybody and careful about it. Show appreciation and that is it.
When I asked why you left banking for entertainment, you said it's because you want to impart positively in the Nigerian entertainment industry . What strategies have you put in place to actualize this goal?
One major one is the fact that I was able to set up this company which is a film and TV production outfit. I remember there was a time I granted an interview to one magazine and I said why Silverbird will not show Nigerian films and the headline was taken wrongly and I told them to go and read the content well.
What I said was that most of the films are not up to standard. You can watch them at home because they're home videos but if you put them on the cinema, they are going to look funny on the big screen.
The best thing is for us to put a little more effort on what we do, and that way, we can start singing new songs. I now practicalized and proved it in Irapada. Irapada was the first film to attain the cinema screen.
A lot of films were premiered before Irapada in Silverbird but Irapada ran for about five weeks on Silverbird and that's the first time a Nigerian film with a Yoruba title will run for that long on the cinema.
The London film Festival that we attended in November, Irapada is the first Nigerian film to attain such a big film festival and to even crown it all, Nigerian Film and Video Censors Board who are the ones regulating films picked Irapada as their model film for the Nollywood road show in London in November.
Irapada was the only feature film that was picked even though it has a Yoruba title. So, with all these, I think we have been able to prove a point in the industry.
If you are opportuned to change something in the Nigerian entertainment industry, what will it be?
I will appeal to the government to show more concern and provide more support because there are millions of guys out there who have got dreams and ideas but because they don't have the opportunity, they really can't actualize their dreams.
So in that way, I can always try to influence the government to come up with something that will benefit everybody.
Also, the practitioners need more enlightenment on the benefits they can derive if you do a work that cuts across the entire nation and that will also appeal to the wider audience, the non Nigerians. That's what I will do as a person.
What do you think about the celluloid films?
Celluloid is just a format for film. It has the highest resolution when it comes to film making. The likes of my father, Hubert Ogunde and others happen to be the pioneers of such format. Celluloid is good but it's quite expensive. It's the best format when it comes to format to shoot.
But now you can always make do with other formats and still achieve something close to the feel that you get even if you shoot with Celluloid. We have HD which is high definition. You can shoot with HD and blow to film and you can shoot on DV and also blow to film.
There are some few things that will determine what your output will look like and those are the things we compromise here. Like lighting sound, these are the very things, it's not about the format now, it's about those things you put together, those things you put in place on whatever format you're trying to shoot.
If your lighting is good, your sound is good, and all those things are good, you can still shoot on lower resolution and blow to film and you will still achieve something close to celluloid.
If I have the opportunity of shooting film, I may like to settle for full digital, which will in a way reduce my cost and I' still give you the same type of feel I intend to get.
Being a producer and a director, what is a good movie?
A good movie is one that entertains. In this part of the world, we have a way of telling our stories which is quite different from the way Oyinbos tell their own stories and no body will tell our stories better than ourselves.
Once you can put on movie or you go to cinema and get entertained, you get enlightened, that is a good movie. Regardless of who the actors are, once you get entertained, that is a good movie. There are some rubbish movies out there that don't make sense but are very entertaining. You will watch some comedy films but they entertain.
That is why films come in different forms and tags. There is comedy, there is thriller and all that, so it depends on where your interest lies.
If you are the type who like horror and thriller, that means you are the curious and adventurous type and for some they prefer comedy. Some of the horror and thriller films don't teach you anything, they just entertain you.
It depends on what you're looking for. So, a good movie is that movie which entertains you and gives you what you're looking for and this varies from person to person. There is no perfect movie.
How do you unwind?
I hang out with friends and I drink responsibly and I'm a jolly fellow.
What is your taste when it comes to grooming?
I'm not a designer freak, I wear anything that's good on me, anything that makes me comfortable. I am always very particular about shoes, I'm less particular about clothing.
I'm particular about shoes because people with taste will first look at your shoes when they see you. You may be wearing the same kind of clothes with so many people but you don't always get to see similar shoes all the time.
I can wear the same colour of suit as this gentle man but when you look at our shoes, there's definitely going to be a differenc. So I love shoes and I am more particular about my shoes.