RUGGEDMAN TO BE CROWNED NIGERIAN KING OF RAP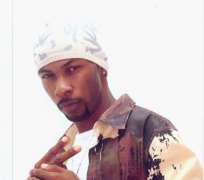 WHILE Modenine, Eedris Abdulkareem, El Dee amongst many rap stars are still struggling over who is the best rap artiste , Ruggedman will be crowned the king of rap by virtue of winning the Hip-hopworld Award for the Best Rap album. At an event tagged, The Coronation 08, endorsed by the Hip-hopworld Awards organizers, The Hip-hop community will witness the inaugural ceremony of Ruggedman as King of Rap for 2008.
The Best Rap Album category since the induction of the coronation, last year, has become the most sought after award by Hip-hop heads. Trendtainment gathered that Ruggedman's victory at the event has not augured well with other contenders for the award, especially Modenine. Responding to Modenine's remarks, Ruggedman has stated that he had nothing more to say to the spit-fire lyricist. "I do not have anything to say to him. What I had to say as a friend I did that a long time ago and I believe we are all old enough to know what we are into and why," he said.
The maiden edition of The Coronation was held last year and showcased a short documentary chronicling Hip hop's History as well as the celebration of some of Hip-hop's cultural elements. DJ, rappers, break dancers and graffiti artistes as well as many reputable Hip hop icons were present to witness the coronation of rapper, Freestyle Essien who was the recipient for Best Rap Album at the awards last year.
While Ruggedman awaits his Coronation, he is putting finishing touches to his six tracker Video CD compilation for his Award Winning Album, Ruggeddy Baba.