AFRICAN BANKS ALIGNING WITH CENTRAL BANKS TO FINANCE CRITICAL SECTORS OF THE ECONOMY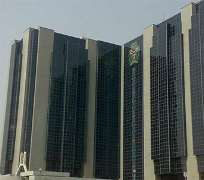 For instance Nigerian Banks under the umbrella of the Bankers' Committee have resolved to provide funding to critical sectors of the economy in a bid to ensure sustained economic development in the country by floating development bonds.
This resolution was made at the Bankers' Committee national retreat which focussed on 'The Role of the Nigerian Financial System in Economic Development' held in Enugu and Calabar recently. The Committee, Chaired by Mallam Sanusi Lamido Sanusi, the Governor of the Central Bank of Nigeria, comprises of the Deputy Governors of the Central Bank and Chief Executive Officers of 24 Banks in the country.
By this resolution, banks plan to float development bonds to finance infrastructure in critical areas such as power, agriculture, transportation and small and medium scale enterprises in the country.
Mallam Sanusi Lamido, the Governor of the Central Bank of Nigeria and Chief Executives of banks collectively emphasised the critical role financial institutions play in national development; noting that unfortunately, the current structure of lending to the Nigerian economy was such that the bulk of aggregate credit is channelled mainly to financial market operators and oil traders to the neglect of key aspects of the real economy such as power, agriculture, transportation, Small and Medium Enterprises (SMEs) among others.
The cost of lending has been too high for most enterprises.
A survey of borrowing costs in Nigeria and some other  Africa's countries show that banks have not changed their lending rates even after central banks slashed interest rates. Average lending rates at commercial banks in Kenya were little changed at 13.85 per cent in October compared with 14.2 per  cent in January last year even after the central bank of Kenya cut its key rate to a record low of 6 per cent.
Ghana's key rate of 13.5 per cent compares with an average 28.5 per cent charged by banks. Nigeria has capped lenders' purchases of treasury bills and Mauritius may do the same.
Africa's 'top-tier corporate banks feel the risks are still too high,' said Graham Stock, chief strategist at London- based Insparo Asset Management, which oversees about $193 million in its Africa and the Middle East fund.
'Poor decision making led much of the developed world's banking system into this crisis, so banks generally are right to be cautious.'
Following the apathy of banks to lending to small and medium scale enterprises and in recent time to companies, Nigeria bankers committee held a national retreat in Enugu, and Calabar in which the decision of the apex bank and the banks at the 296th Bankers' Committee meeting on the need for the financial services sector to hold a retreat to explore collaborative approaches to support the transformation of the critical sectors of the Nigerian economy.
The retreat was attended by international and local experts on project finance and infrastructure development, senior government officials, the CBN Governor, his deputies and all the Chief Executives of Banks, Development Bank and Discount Houses were in attendance.
Besides floating bonds, the CBN and the Chief Executives of banks in a communiqué issued after the retreat also resolved to revitalise the investment function of banks with focus on packaging structured infrastructure finance deals as well as invest in targeted capacity building for investment bankers.
Also, it agreed to develop guidelines on asset allocation and investment of pension funds, propose a reduction in charges for establishing companies to the Corporate Affairs Commission to encourage local entrepreneurship and improve public and private sector capacity for infrastructure concessions. This they believe will help spur banks into lending to local investors in Nigeria
According to research findings spurring the commercial-loan market would give industry funds in Nigeria and the continent that the International Monetary Fund expects to grow by 5.5 per cent in 2011, less than its 6.4 per cent estimate for all developing nations. The main concern for African central bankers is that inadequate lending may curb growth.
'What we have not seen, and people have been complaining about this,' is commercial banks following the trend to the same extent, Kofi Wampah, the first deputy governor of the Bank of Ghana, said in an October in Accra. The gap between the bank interest rates and the central bank policy rate should be 5 or 6 percentage points and because banks' funds are 'trapped in treasury bills,' it takes them months to follow the central bank in paring their rates, he said.
Banks say a lack of credit-profiling systems and legal consequences for those who default raises their caution.
Kenya's central bank on its part has taken measures to improve transparency, granting CRB Africa the country's first credit- rating agency license in February. Average rates for customers have remained high because banks are still seeing defaults on repayments, said Gideon Kariuki, chief executive officer of Co-operative Bank of Kenya Ltd., the country's fourth-biggest bank by assets.
High lending rates across Africa are spurring companies to seek funds through less expensive debt and equity offers. Housing Finance Co., Kenya's only publicly traded mortgage lender, sold 7 billion shillings of bonds last month, 80 percent of which pay a fixed rate of 8.5 percent to raise funds for lending. The rest of the securities have a floating rate. Flour Mills Nigeria raised N135 billion through bonds recently
'We opted for a bond as it's cheaper than a bank loan and it's difficult to get more than a five-year tenor from a bank,' Housing Finance's Managing Director Frank Ireri said. In Nigeria, lending to private industry fell to a nine-month low of  N 9.91 trillion ($66 billion) in July after a debt crisis caused by loans to speculators who used the borrowed funds to buy shares in the stock market. Central bank Governor Lamido Sanusi said he does not expect banks to increase credit until at least the first quarter of 2011.
Banks and investors bought Treasury bills, with the yield on 91-day securities declining to a record of 1.04 per cent in March and averaging 2.26 per cent this year, compared with a high of 22.5 per cent in 2002, central bank data show. Securities with a similar maturity in the U.S. yielded 0.156 per cent at New York. The central bank maintained its key lending rate near a record low of 6.25 per cent at its November 23 meeting. Banks' average prime-lending rate was 16.9 per cent Nigeria in August, Sanusi stated.
The country plans to limit lenders' holdings of government debt to 30 per cent of their total portfolio of fixed-income securities and they won't be allowed to hold more than 10 percent of the total issue of a single government debt security, he stated.
Sluggish credit extension in countries like Nigeria and Ghana has stalled economic activity, reducing growth to below its full potential,. Central banks are doing their part by lowering interest rates, but that alone won't solve the problem.  It is the realisation of this that many of the central banks are going into collaboration with banks to chart a way forward.
The Nigeria bankers Committee has requested the CBN Governor to seek Federal Government approval for the required legislation and regulatory changes concerning its economic revitalisation activities, present recommendations on the financial sector intervention to the National Executive Council (NEC) and present a report on the financial sector intervention to the Federal Executive Council (FEC) for effective collaboration among the major parties.
As a demonstration of its commitment to the outlined developmental programmes, the Bankers' Committee bestowed on the Central Bank of Nigeria the responsibility of monitoring activities of financial institutions and other operators to ensure adherence to the action plan and prepare and provide monthly implementation progress reports to the Bankers' Committee.
Addressing participants at the retreat, Mallam Sanusi Lamido Sanusi, the Governor of the Central Bank of Nigeria reviewed the rapid credit growth rate in the banking sector post-consolidation which reached a peak in 2007/2008. He noted that credit was not channelled to the real sector but concentrated on the stock market and Oil and Gas sector.
He stated that the Banking sector was affected by a number of factors since consolidation, which include lack of focus on economic and macro-prudential management, major failures in corporate governance, lack of investor and consumer sophistication, inadequate disclosure and transparency, uneven supervision and enforcement, structural and institutional weaknesses in the business environment.
Dr. Shamsudeen Usman, Minister of National Planning & Vice Chairman, National Planning specified that there are various opportunities for the banks to participate in the development of the economy. He noted that there was an existing information gap as people were not adequately informed on definite steps being taken by the government to address the current situation. Government's expects banks to support agriculture, food, security, infrastructure Concession Regulatory Commission (ICRC); Oil and Gas, Power; Works: Roads, Housing, Transport; the Niger Delta and regional development, land reform and mortgage market development; legal framework and reforms and leveraging on support of development partners.
Dr. Usman emphasized the need for collaboration to drive future efforts by banks and the need to bring back creativity into banking in Nigeria. He stated that there were various pieces of new laws and amendments to existing legislations under consideration. He said the banking industry should act as a lobby group and come up with suggestions for any legislative changes required by the industry.
Mr. Aigboje Aig-Imoukhuede, Managing Director and Chief Executive of Access Bank Plc who Chairs, the Sub-Committee on Economic Development highlighted the objectives of the retreat as defining a clear strategy for a more deliberate role for the financial sector in the nation's economic development with emphasis on power, transportation and agricultural sectors, identify specific initiatives and programmes to address impediments on our way to achieving the strategy and identify actionable items for the financial system that can be with or without the intervention of government.
However, while Central Banks in develop countries are evolving policies that target inflation the number one enemy of any economy, Africa central banks are developing strategies on infrastructural financing that is taken for granted in those economies.
The current move of forging cooperation between the central bankers and banks to finance critical sector of the economy will come to nought if operators in sectors are not carried along. For the policy to work both the central bankers and banks must see the need to incorporate key chief executives of companies in the region into the meeting to get their inputs and support.