DIAMOND BANK SUPPORTS SMES WITH N10BN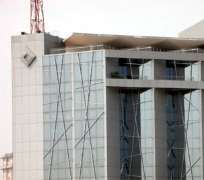 Diamond Bank has announced that it has lend over N8billion to support the small business in the country despite the global economic lull . As a supporter of SMEs in the country, Diamond Bank is a lender to small operators and has promised to even boost their operations more next year.
Mrs Chidinma Lawanson, the Bank's Head of Micro, Small and Medium Enterprises (MSME)  who made this known at the Bank's Business Development Seminar held in Lagos, also disclosed that the financial institution has concluded plans to launch products that would enhance the business of female entrepreneurs in the country. She further stated that Diamond Bank was partnering with the International Finance Corporation (IFC) to create the gender based products as a means of encouraging more women to succeed in business.
Lawanson further disclosed that the Bank has set aside funds that would be channelled towards lifting the businesses of those who operate in the health sector. She added that the DiamnodXpress Enterprise Development Series which started last year has gone round many cities, mentoring entrepreneurs across the country, adding that the programme has been well received.
'We have been getting positive feedbacks from our customers who tell us they are pleased with the way the Bank cares for them by encouraging them to improve on their businesses. We intend to continue the programme next year. We strongly believe that this initiative is a good thing for the economy because if the SMEs grow their capacity, they will be able to employ more people. That might also translate into more customers for us,' she said.
Diamond Bank Hq
She further stated that the DiamondXpress account welcomes up to 250 new customers monthly , adding that the Bank lends hundred of millions of naira monthly to entrepreneurs. 'Our expectation is to double our lending to small businesses in 2011 as a way of reinforcing our support for the sector.  We have done over N10billion this financial year and I am sure that next year, we will do more.
We took this bold initiative after assessing the challenges faced by some Nigerian entrepreneurs and that is what Diamond BusinessXpress product is addressing. It was specifically to add value to businesses, whether a micro, small or medium scale enterprise,' she stated.
According her, the product was designed to help the bank's customers under this category to grow their MSME businesses till they graduate to the upper level market. 'We offer you a proposition. Because we understand your need for a flexible account that will allow you to carry out your transactions at a minimal rate, we have given you an account with zero COT.
Our modest fixed monthly service fee means you can carry out numerous transactions every month without worrying about COT. Your savings can then be ploughed back to business,' she said.
According to her, other advantages of the product include access to enterprise business seminars, easy access to loans and personal credit cards.