SHELL AND CITIZEN IFEANYI AMAKOR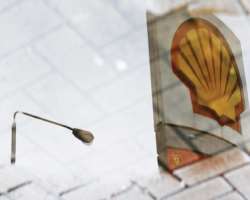 In Ogoniland and the entire Niger Delta oil producing communities, the multinational crude oil Company -Shell Petroleum Development Company limited (SPDC) has a notorious image.
Most observers will quickly blame shell for instigating the state sponsored killing by firing squad after a sham trial of the Environmental rights activist- Mr. Ken Saro-Wiwa and eight others over trumped up murder charges. Shell and the late military dictator General Sani Abacha are blamed primarily for the killing of Mr. Saro Wiwa.
Recently the Federal High court Asaba division presided over by Justice Ibrahim Buba gave judgment directing shell to pay the people of Ejama-Ebubu community in Tai Eleme Local government Area of Rivers State the sum of N15.4 Billion as special and punitive damages for oil spill in the community.
The Plaintiffs who sued on behalf of Ejama-Ebubu community are: Chiefs Isaac Osaro Agbara, Victor Obari, Humphrey Ogiti, F.N. Oguru, G.O. Nnah, George Osaro, Adanta Obelle, Hon. Joseph Ogosu and Mrs. Laleoka Ejii. The spill affected an area of about 255.369 hectares. The matter was instituted in 2001 and had gone through two other judges, namely Justice Adamu Bello and Regina Nwodo before reaching judgment stage.
The latest of the groundswell of allegations against Shell petroleum was made by a Port Harcourt-based indigenous entrepreneur Ifeanyichukwu Amakor, the Managing Director of Food and Beverage marketing company limited who wrote a petition against Shell Petroleum Development Company Nigeria limited titled; "Shell's injustice destroys a Nigerian business". This petition was sent to the Human Rights Writers' Association of Nigeria which subsequently forwarded same to the Nigerian National Human Rights Commission and the United Nations for their urgent action and redress.
The kernel of the petition by Citizen Ifeanyi Amakor against Shell is that the multinational oil firm deliberately disrespected a binding business agreement which threatens to destabilize the business of this young Nigerian.
His words; "On April 1st, 1999, Shell Petroleum Development Company Limited awarded a Contract Numbered as E07090, for the Provision of Catering, Housekeeping and Related Services, at Soku Gas plant, to Food and Beverage Marketing Company Limited. Food and Beverages Marketing Company (the Contractor) mobilized resources ad moved into site. At the commencement of the contract, SPDC expatriate personnel began to complain that the standard of items provided for in the service contract, as specified in the contract documents was not acceptable to them. We insisted to adhere to contract provisions and to serve items upon which the contract was bided and awarded".
He continued his story thus; "During the one year period of the contract, Mr. Cess Brummelkamp allegedly asked me to arrange for a specialized restaurant for expatriate community in the plant. SPDC escaped industrial picketing by local personnel who saw such arrangement as racial discrimination, and the arrangement was immediately discontinued. To suite the expatriate community in gas plant, Mr. Brummelkamp asked Food and Beverage Marketing Company Limited to provide catering services based on SAIPEM standards. Saipem were the plant construction engineers with an extravagant catering service for their staff. He also advised that we should take on board the expatriate Camp Boss of SAIPEM. We argued that SAIPEM contract specifications are not same with SPDC standard specified in the contract FBMC was executing….
"Food & Beverage Marketing Co Ltd, the contractors, lodged a formal complain to the Contractor supervisor. SPDC wrote back through Mr. Deen Kudenhinbu acknowledging our complaints and observations. In the letter, he said that the department cannot review a contract approved by SPDC Tenders Board. He said that the review could be possible at the expiration of the first year. Our company continued to borrow to finance SPDC's mistake in packaging the contract with the hope that we will get a reprieve at the end of one year".
"Few months to the end of the first year when review was to be made as promised, SPDC [Shell Petroleum] allegedly contrived another dimension to the Contract by increasing the number of site notes and queries issued for defaults and disagreements. It became impossible for both the contractors' Camp Boss and the Management of the contracting company to concentrate on service provision. This was the exit strategy adopted by SPDC to terminate the contract".
"On the 18th of February 2000, SPDC called a meeting intimating us of their intention to terminate based on Article 199.3, Section 2, of the signed contract agreement, and Article 46 of the General Condition of Contract. On 6th of March 2000, a letter was issued to us, terminating the contract without compensation".
Before sending the petition of Citizen Amakor to the National Human Rights Commission and the United Nations, the Rights group made several unsuccessful attempts to get Shell to comment. It is hoped that the National Human Rights Commission funded with taxpayers' money to protect and promote the Human rights of Nigerians will expeditiously investigate these grave allegations against Shell so that the business establishment of a young Nigerian is saved from extinction. Roland Ewubare the Executive Secretary of the National Human Rights Commission is a reputable lawyer from the Niger Delta region who is expected to quickly redress this grave allegation of victimization made against Shell Petroleum Development Company of Nigeria Limited [SPDC].
It is unfortunate that some foreign firms will come to Nigeria to do business but end up putting up some practices that border on racism. For instance, the construction giant- Julius Berger is known for conveying Nigerian workers in derelict and ramshackle articulate vehicles and trucks originally meant for conveying inanimate objects like heavy duty machines and stones. But the same company gives its foreign staff fleets of air-conditioned chauffeur driven state of the art cars. A one time minister of state for the Federal Capital territory Professor [Mrs.] Ikejiani Clark fought vigorously to end this racism in Julius Berger by ordering that Nigerian workers must be conveyed to and from work like decent human beings in decent serviceable vehicles but like most good things in Nigeria, this good order was breached immediately this woman left public office. This is calling on Senator Bala Mohammed the current Minister of the Federal Capital Territory to stop this evil practice by Julius Berger whereby Nigerian workers are carried in makeshift trucks.
What is the essence of the recently passed Nigerian content law if a foreign firm is allowed to systematically destroy a once thriving business of a Nigerian or treat local workers like inanimate objects?
Onwubiko heads Human Rights Writers' Association of Nigeria.
Disclaimer:

"The views/contents expressed in this article are the sole responsibility of the author(s) and do not necessarily reflect those of The Nigerian Voice. The Nigerian Voice will not be responsible or liable for any inaccurate or incorrect statements contained in this article."
Articles by thewillnigeria.com