LWHY I DON'T ACCEPT PEANUTS – LAGBAJA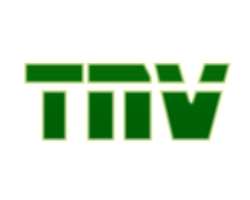 The masked one, Lagbaja, real name, Bisade Ologunde has paid his dues considering his pedigree, and his exploits on the local and international scenes. Only recently, the musician who shot into limelight when he came out with the album, entitled Cool Temper in 1996, evolved a new style which he tagged Africano.
With Africano, Lagbaja embraced western musical influences, yet maintains his originality. This new direction in Lagbaja's music has since given birth to a CD of the same title. The saxophonist, in this interview monitored on TV, speaks on the journey so far, his former lead singer, Ego, Fela, the new direction of his music, why he hardly features in big concerts.
How I started
I've always loved music. I think that it started right from the time I was in the primary school. I can recall that my first instrument was the harmonica. I used to go about with it. Actually, I won a couple of competitions with it in the then Western Nigeria Television House (WNTV) in Ibadan. A couple of my friends had piano in their homes and I used to go there to play the instrument. Also, a family friend of ours living at the other side of the road had a saxophone, I also watched them played the sax. But at that point, I wasn't sure that it would turn out a career. I only took it as fun. After that, it grew to a level whereby I always wanted to be where there is music.
Music as a career
It was after I graduated from the university that I decided to go into music fully. By that time, I had reached a point when I could decide on what to do. No matter how I felt that it would be tough, I was ready to take the bull by the horn. In other words, I was prepared to allay the initial fear of failure and the usual prejudice against people who chose music as a profession. I thank God that everything has grown beyond my imagination.
How to succeed
Basically, the music industry of today is not all about music. You could make a big success for a short while because these days, technology has made it easy for people to release albums without knowing how to play an instrument. But if you want to spend your life playing music, there is no other way to do it than have a passion for music.
So, it would amount to double wahala for dead body, as Fela sang, for a musician not to make a success out of music and at the same time, not have a passion. If there is passion, at least, there will be some degree of fulfilment. Passion keeps one going, even in the rough times, it keeps you focused.
When you listen to music on radio these days, you would notice a lot of American influences. I wouldn't be playing Africano if not for the passion I have for my culture and the conviction that I have a duty to sustain it. In my case, the music, the culture, and my vision for African culture are what drive me.
Africano, and cultural assimilation
Basically, I am trying to create a different genre of music, or start a movement towards the idea that we can have a style for Africa. My yardstick for that initiative is Jamaica. Jamaica is much smaller than Nigeria, no doubt, but we have similarities, via-a- vis, history and language. They speak English and another variant of English, called Patua. In the case of Nigeria, we have pidgin. For example, you would notice a lot of Jamaican influences in the music of late Lucky Dube, Majek Fashek, the Mandators, among others. So, I think that it is time for us to repackage and resell Africa and what can we sell, if not our music. African music has rhythm, which distinguishes it from classical music from Europe. The concept of African is African groove.
Africano and drums
I use drums alot in my music because drums produce the groove and the groove comes from Africa. If you look at the history of popular African-American music today from the rock and roll, in the 60's, rhythm and blues, soul, to jazz, bib-bop, big bands swing, to hip-hop, when you look at the exponents of all these music, they are all blacks.
So, what i am saying is that, we should all come back to the roots where the rhythms atarted naturally, this is what moves me.
Who is Lagbaja?
I was actually surprised to hear little kids talk about Lagbaja as if it is a new word. I didnt create the word, it had existed in Yoruba vocabulary. It describes nobody in particular; the person can be you or I; a phenomena man. So the word fits perfetly into my image as an artiste.
Lagbaja and the facelessness of man
The so-called common man in Nigerian perlance is the faceless one because he's always being manipulated by a few people who cling onto power and who enjoy being in power. The large proportion of people are the voiceless masses and because they are faceless they look to me like hey, there is no better way to depict that facelessness than being faceless.
Absence from big concerts
I've been initiated a couple of times, but I have my way of doing things. If I would play in Nigeria for a fee, and you're bringing someone else from abroad, you must be ready to pay me something that is dignifying compared to what you are paying my counterpart from overseas. You can't pay those guys some exorbitant sum and offer me a normal fee just because I am home-based. Although I might not be at their level, but don't ridicule me with your peanuts. I am not asking them to pay me exactly what they are paying the foreign musicians but give me something reasonable.
Invitation to foreign artiste
I think it's a good thing because, we need to learn from others. We shouldn't limit ourselves to our local environment alone. The only thing is that the promoters who unite them should see if there can be a spin-off like real genuine interaction that leads to some Nigerian artistes being pulled up to the international scene by their counterparts from abroad.
Memories of Fela
We miss Fela at different levels. As for me, I miss the shrine. I miss Fela's scene humour, I miss his creativity. I can go on and on, but I think that different people, miss Fela for different things.
Fela influenced me
As a matter of fact, I don't think that there is anybody in my generation who Fela didn't influence. He was a bigger influence sometimes than your parents. That was even partly why my parents were scared when I told them I wanted to relocate to Lagos. Before then, I was always dressing like Fela; skin tight trousers, no shirt.
Even though I was doing that to beat the heat, in their minds, they were seeing Fela. He was that influential because he was creative and I learnt a lot from his message infused lyrics. Many people may have forgotten now that Fela used to give talks to students of tertiary institutions. At such times, there would be no saxophone, no music.
He would tell us about the history of the black man.
Even my mask is about a message but nowadays, it seems one is getting disillusioned because some of the things Fela sang about 30 years ago, are still with us, Fela sang about NEPA, power-show, it's still the same story. So, I am somehow getting disillusioned because people only listen to music for the fun of it.
At the instance, they will appreciate your message, but shortly after, they are back to their old ways. So, I am wondering how I can impact people with my message. How do I change their mindset?
I am not going to stop for sure, but I am seeking new ways to attract people's thinking. Is it going to be through videos or through the language of visuals? So these are some of the possible options rather than telling the same old story.
Other influences
Late Haruna Ishola. His music is traditional though, but it speaks to the soul. For I reason in Yoruba even though I can still communicate in English. That is why people speak Yoruba- English only because they are still thinking in Yoruba.
Definitely, I was influenced by a lot of Yoruba music. I also love Ayinde Barrister's music. I admire his creativity, voice and the way he and other Fuji musicians have tried to incorporate western instruments into their music. Of course, I admire King Sunny Ade, Ebenezer Obey; even people of my generation like Majek Fashek.
Younger artistes
I love the music of Faze, especially his Faze Alone. It's a beautiful compostion. I love Tu Face too. I like his creativity and his Africaness. P.Square, I love their energy. So far, the younger generation musicians are disproving the so-called critic that says that it cannot be done like their western counterpart. These days, it's no longer as if they are copying anybody. I don't want to impose antyhing on them, maybe, they should introduce African drums. The most important thing is that, people should be true to themselves.
Western Influence
I am a product of many influences. Even though I love African music, and my Yoruba root, I grew up listening to R&B, Soul, and things like that. Like the track Far Away, I wrote in English, adding my soul and R&B knowledge. But, behind all these is Nigerian drums. As for the orchestra which I introduced in the track, it was borne out of the fact that I am in love with the sounds of the string. I listened to classical music even though I I don't play it. These are the materials I put together to create a kind of Nigerian classical music. I wanted to do something that people will talk about for a long time. By costuming the violinists in adire in the video, I was still promoting our culture by saying that we can play these Western instruments wearing our local fabrics. In essence, we can learn from others, but still be ourselves.
Me and Ego
I believe that she's doing greatly. She has come out with a single. The whole album will be out soon, but I think she preferred to pull out a single firstly.
Advice to younger musicians
Once in a while, they come to ME. But, let me make myself an example, I learnt a lot, asking questions; talking to people. Only recently, I was with a Professor Emeritus of Yoruba, Adeboye Babalola and I carried out a research into the Ijala (hunters chant). The man had written a book on Ijala in the 60s. So, I expect upcoming musicians to emulate that.
Piracy
The Nigerian Copyright Commission (NCC) is doing better presently. However, the body needs more funds to carry out its functions more effectively. As for pirates, they have so much bastardised the industry to the extent that you can only earn a little profit from CD sales. If a CD sells for N1.50 which is about one dollar, there is no way the money can go round every member of your band. So, if you want to make profit, you have to beg some of the artistes featuring in your musical videos that you cannot pay them handsomely. The fear is that, the moment the video is released, pirates will swoop on it and that will be the end. So, I think that NCC needs more funding and the price of CDs should be increased.
PMAN
There is something flawed about the idea of a professional musician trying to run such a body. In my thinking, PMAN should be like ICAN, NMA, or any of the professional bodies. What we should do is that we should form a Board of Trustees and employ professionals who would devote their time and energy to actualising some of the objectives of the association.
For example, it is not possible for me to become a PMAN executive and still be a profession musician. We need technocrats who would work round the clock to actualise the objectives. Another school of thought has it that, we should form another body that would work for the interests of musicians.