CROSS RIVER BRINGS AKON TO LAGOS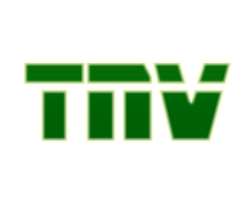 The people of Lagos are set to enjoy the thrills of the annual Cross River State Festival as it hits Lagos on December 28 with a super concert tagged "Akon Live Concert."
The concert will feature internationally acclaimed music icon, Akon, and a galaxy of Nigerian artistes such as MTV Base award winner, Tuface Idibia; toast master, Blakky; Obudu brand icon, Sunny Neji; Olu Maintain; Sammie Okposo; Kc Presh; Feladey, D'banj; and South Arican jazzist, Hugh Masakela.
Adstrat's CEO, Charles O'Tudor, told Life and Beat in company with the Chairman, Cross River State Tourism Board, Nzan Ogbe, that the event would bring the state's tourism and hospitality potential to Lagos. Also at the brief were Tuface, Blakky, Neji and Olu Maintain.
He explained that the concert marks the highpoint of the annual Cross River State Festival, which is organised by the state government as part of the Christmas and New Year celebrations.
The Cross River State Festival is a month-long event, which includes the colourful Calabar Carnival on December 26.
He said, "The Calabar carnival dates back to the millennium year 2000 when it was listed as one of the event to mark the season. It has become an annual event to look forward to as it takes place every year on December 26. "Participants and dancers have been grouped into bands and are required to display their skills, talents, costumes, masquerades and dance routines during the parade that promenades along a 12 kilometre route through the city of Calabar. This year, the state is extending part of the anual celebration to Lagos in the form of a musical concert."
The concert's star act, Akon, a Senegalese-born musician, has released hits such as "Trouble" "Ghetto" and "Lonely." They landed in the the top five of the pop singles chart.
Nigerian musicians at the event promised a swell time at the event