WHAT HAS KEPT US TOGHETHER- AKI AND PAWPAW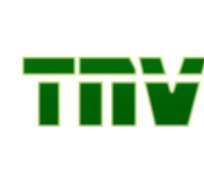 Whoever calls Chinedu Ikedieze aka Aki and Osita Iheme aka Paw Paw jolly friends, mischievous twins, inseparable duo, blood brothers or comedians for their
roles in movies is justified. Since destiny made their paths to cross in year 2002, Aki and Paw Paw have succeeded in their comic revolution of the Nigerian movie industry. In their 20s, the duo spoke exclusively on their lives, what has kept them
together, their roles in movies, businesses, love lives and Nollywood.
Excerpts:
How do you describe Osita (Paw Paw)?
He is a nice guy. He is straight forward and understanding.
Are you more comfortable with kid roles or adult roles in movies?
As an actor I can take any role. A twenty-year old man can play the role of a fourty-year old man. What he needs is make-up.
What is unifying factor between Aki and Paw Paw?
Basically, we understand ourselves in reality and while on set. In fact while on set anyone of us might miss a line in our dialogue but we immediately make up for each other and the movie director can hardly detect.Over the years our friendship has grown to the extent that most people call us twins. We do a lot of things together. The idea of living separately will be a detachment. Since God has brought
us together we have decided to be living together.
Do you two plan a joint venture business in the future?
Of course yes. For instance we already have Aki n Paw Child Care Foundation. We also intend to go into production of various items ranging from household
products and other items.
Have you had any embarrassing moments?
I must tell you that there have been embarrassing situations. But because of my love for the profession embarrassing situations will not make me look back. I have grown a thick skin to embarrassing situations.
Do you regret you have this nature?
No.
What do say about the rumour that you got married recently?
It is a personal issue.
Did you get married to anyone?
You were in my house. The young lady you saw is my younger sister. I am not married to any woman. That is all I can say about that issue.
Are you planning to get married soon since there are insinuations that you have a serious relationship?
Please let us forget about that. Let us discuss more serious issues.
How do you cope with female admirers?
Like I have always said it is a symbiotic relationship between myself and ladies who admire me. I see all of them as female friends who must be respected.
There is the believe that you are under pressure from women who call or send you text messages. What do you say about this?
Any one can call me. Even men call me to tell me they appreciate my roles and character interpretation in movies.
Don't you have soft spore for any of your female admirers?
I think that should be a personal issue.
As per your roles in movies some people have said you should either be made to play roles of adults or kids and not both. Can you comment on this?
When I joined the movie industry in 1998 I started by taking up kiddies roles. Then it was not a mischievous character. But when the two of us met a few years ago
someone used his initiative to pair us in a movie entitled 'Aki Na Ukwa'. It was like an adaptation of 'Home Alone' and 'Problem Child'. Fortunately we interpreted the characters well and since then we discovered that we have been playing virtually similar roles in hundreds of movies. Don't forget as professional artistes we have to make a living. So we accepted the scripts and roles. But how do you explain a situation whereby government officials call us to appreciate our efforts in movies.
Someone once called me from Aso Rock and said, "I won't tell you my name but I love what you guys are doing." Since year 2004 we have started playing adult roles in movies and we have stuck to it. Don't forget the Nigerian Video Films and Censors Board (NVFCB) have classifications that movies viewers are expected to
adhere strictly to. We also realize that most of our fans are kids so the parents can
guide them and let them know the moives of Aki and Paw Paw they can watch. So far the (NVFCB) releases our movies the view of anyone on our roles in movies is not significant.
Has Aki and PawPaw produced any movie of their own?
We have produced some movies which were sponsored. But we don't disclose the titles of the movies.
What is your view on Nollywood?
I must be honest with you if we have the necessary resources like in Hollywood. Nollywood would be the eight wonder of the world. How many Nollywood artistes
have formal education? Most people became movie stars because they were at movie locations when the director needed a character or as extras. But in Hollywood an artiste must have a formal education to be a professional. If the Nigeria film industry which took off early 90s would use equipments obtainable in Hollywood then we would be more appreciated.
Did you envisage you would succeed when you joined Nollywood in 1998?
At a particular time,l saw Gary Coleman and l said to my self if he could succeed with his stature then if I put in my best I will succeed.I was convinced that if I countinue as an actor l would become popular. By the time we met in year 2002 and we did AKI NA UKWA.
Apart from movie production what else do you do?
I design textiles and my clothes. I have a design outfit known as LCI. An acronym for my names Lawrence Chinedu Ikedieze. My clothing line produces clothes with inscription 'You Rock My World' on them. Soon, Osita and I would begin to manufacture household goods and other consumables.
Do you consider yourself to be a millionaire?
I am comfortable. I thank God for everything I have. I am not bothered if I am millionaire.
How many cars do you have?
Cars do not freak me. To me cars are for pleasure. I drive in any car I am comfortable with.
Can you tell us about your background?
I was born to Mr and Mrs Michael Ikedieze Ogbonna.they are both into small scale businesses. . I hail from Iluoma Uzuakoli in Bende local government area in Abia State. I attended Township School Uzuakoli and Central School Lohun,Uzuakoli. For my secondary school education, I attended Methodist college Uzuakoli and Saint Patricks College, Ogbe Ahinzu Mbaise, Imo State. For my tertiary school education, I attended Institute of Management and Technology (IMT) Enugu where I studied Mass Communication. I still have the ambition to be a medical doctor.
How did you join the movie industry?
Acting is a talent that God deposited in me right from the cradle. For example,
during my secondary school days, I was a member of the Art and Dramatic Society. My greatest opportunity came in my first year (August, 1998) at IMT, where I met a friend whom I told about my desire to become an actor and to discover more about the Nigerian movie industry. I told him about my desire to be part of the industry and as God would have it, our discussion coincided with an audition slated somewhere the very next day. He promised to take me to the place and the following day, we went to the venue of the audition at a popular hotel on Ogui road in Enugu. The audition was for a movie titled Evil Men, One and Two and luckily for me, I got a role. That was exactly how I started and since then I have been actively involved in it.
What keeps you going as a human being?
When people around me are happy then l am happy.I hate see people go through hardship.
How do you spend your leisure time?
I must be sincere with you, I love playing television games. I play the Sony Play Station Television game.I have thought Osita how to play the soccer game. I also
have a resource library where l stock books of general interest, autobiographies, encyclopedia etc. I believe one day I will be married and my children will gain a lot from my library. I am also involve in football. I am a member of a football team known as All Stars. I am a striker in the team.
Do you dribble at all?
Ah!That is my favourite. I dribble very well.
Who is your role model?
I do not have a particular role model. But I make use of what l hear from anybody. I admire good public speakers. I know one day, I will be a good public speaker.
Tell us about Aki and PawPaw Child Care foundation?
Aki and PawPaw Child Care Foundation is an initiative of myself and Osita. When we conceived the idea we told Lancelot Oduwa Imasuen who has really inspired me in life. The foundation has to do with our care for motherless babies, physically challenged and deformed children. For the children's day celebration this year we visited Hearts of Gold Hospices, Children Development Center and Atunda Olu Home for Physically challenged kids.
On the average how many scripts do you receive in a month?
I must be sincere with you, producers and directors send us lots of scripts. As professionals we go through them choose those that are okay and those that
need to be amended based on our roles we advise those concerned.
Do you consider the pay commensurate to your input?
With the distribution network of the movies we are supposed to be earning more than what we are paid presently. I think the Nigerian movie industry is also largely affected by piracy.
What is your philosophy about life?
It is simply do to others what you want them to do to you and be truthful.
Do you have any regrets as an actor?
No.
Do you feel fulfilled?
Yes.
What is your view on sexual harassment in Nollywood?
There is nothing like sexual harassment in Nollywood. Whoever says he or she is harassed sexually is seeking cheap publicity. Is it only in the movie industry that such things happen? Don't we have such cases in banks and other sectors of the economy? If I call any lady it should basically be on understanding between the two of us. That is why I have a quotoation; "To whom it may concern" for such situations.
How do you mean?
It is an understanding between both parties. If the affair doesn't work then you part ways. Our understanding of love in Nigeria, I am afraid is primitive. For instance if I call a pretty babe and say "You are pretty she goes about to tell everyone that Aki is in love with her. Whereas I only commented on her beauty. I don't believe any producer can harass any female actress.
What make you unique and confident?
I am natural and I don't try to mimic anyone. Whatever I have is bestowed on me by God. I am Chinedu Ikedieze aka Capone.
Why do they call you Capone?
Lets forget about that. It is a long story.
What is your best colour?
I love blue. It is a radiant and cool colour.
What is your best meal?
I love plantain with egg stew or yam. I love specially made local stew garnished with periwinkle, snail and assorted meat.
Do you drink?
I drink when my body chemistry requires alcohol. Most times I take wine.
How do you cope with female admirers?
That is the problem I have. I have numerous female callers who call me on regular basis. I try to be polite to as many as possible and when I discover it is getting out of hands I change me my mobile phone number!
A lot of people believe you are married?
The rumour has been spreading around for a long time.
Are you thinking of getting married soon?
I pray that I get married and raise my own family. Whenever I want to get married the world would know about it.
How many awards do you guys have to your credit?
We have numerous awards for our efforts. In fact our time schedule has not allowed us to pick up some awards. Our first award was in year 2004. It was
presented by United States based Film Makers Association of Nigeria. It was presented to us for our efforts in promoting Nollywood. Among other awards we
got an award in Haiti alongside Wyclef Jean in year 2006. In year 2007 we got Special Achievement Award at the African Movie Academy Awards (AMAA).
Do you plan to quit Nollywood for some other endeavours?
I don't intend to quit acting. Acting in my view is the best profession anyone can practice. The profression enables you to have knowledge of other professions because as an artiste you can be called to interpret any character.
Words for your fans
I love them all. I promise I will never let them down.