HONOURS FOR CHECKMATE CREATOR, AMAKA IGWE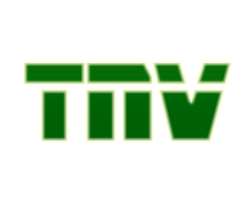 Guess who was honoured during the week with the screening of her works on the television across the nation? The generalissimo of the industry of course. I'm talking of Amaka Igwe, notable writer, producer, actress and movie maker.
When the Nigerian movie industry was just taking off, she was one of the few who provided the direction to follow until several quacks gate-crashed into the industry and turned it into an all comers affair. Yet, she has continued, along with a few other notable ones, to churn out movies and soap operas which have become the reference points in Nollywood.
When she came out with Rattle Snake and Violated, both movies became instant standards for what a movie should be.
Check out her soaps like Checkmate, Fuji House of Commotion or the new Solitaire, or Tempest. The first two soaps mentioned literally held the people riveted to their television sets while they lasted, so much so that if one missed an episode, one might not forgive himself or herself. Both were the toasts of Nigerian television viewers.
Every year, she also organises a TV market named Best of the Best TV (Bob TV) as well as regular fora for film makers to share ideas, critically assess their productions and move ahead.
She has also joined the league of Nigerian movie makers who have done a few works on celluloid. Her movie on celluloid, A Barber's Wisdom, is part of M-Net's new direction on film project with Nigerian producers. Her films have drawn international recognition to Nigeria's home video industry. She produced the award-winning movie Forever.
Her father was a civil engineer and hailed from Obinagu-Udi in Enugu State, someone who put the fear of God in everyone around him. Having noticed the character and attitude of Amaka Igwe as a little girl, her father nicknamed her GOC. She was a tomboy as a child and played football.