ALEX USIFO'S DAUGHTER GIVES SUCCOUR TO ORPHANS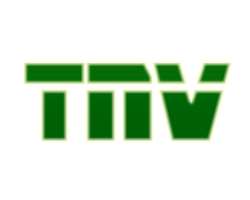 Serah Eseleose Usifo, daughter of Nollywood veteran actor, Alex Usifo, has donated money and other gift items to the less privileged in commemoration of her 10th birthday.
Serah, a JSS 2 student of Laurels Academy, Egbeda, last Saturday clocked 10 years and seized the opportunity to invite friends and family to Little Saints Orphanage, Egbeda, where she donated money and other materials to the orphanage under the umbrella of her non-government organisation, Plant A Smile Project (PSP).
Prior to the donation which was held amid pomp and ceremony, Serah had wooed Zenith Bank, Dopemu branch, Country Clown Company which supplied free mascots, Bakers' World, Coca-Cola, and other individuals, to sponsor the event.
The 10-year old donor had been nurturing a dream of reaching out to the less privileged in the society, as well as cater for indigent and unfortunate children who take to streets, begging for alms or making ends meet by hawking for their parents or guardians.
According to her, "I feel very sad whenever I see young children on the streets begging for alms or hawking, especially when they are supposed to be in school. And since the Holy Bible says 'love your neighbour as yourself,' I have decided to help them in my own little way."
She also promised that the donation will continue to be an annual event, while enjoining her friends to join the bandwagon of lending a helping hand to the needy in the society.
The veteran actor, Alex Usifo, who was also at the event to cheer his daughter, whom he described as an angel in her prime, said: "For Eseleose, I think this initiative is a dream come true because she had always wanted to do a thing like this and I think if given the opportunity to continue, the sky will be her starting point."
He added that, "although this is the first donation she is making, we shall assist her in making it an annual event."