I`M NOT ACTING, I`M AN IDIORT---MR IBU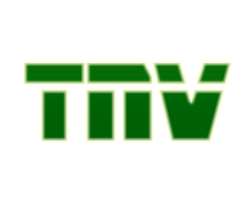 You can't hurt John Okafor (a comedy actor popularly known as Mr. Ibu) if you call him a moron. He would readily admit that he is stupid. Okafor acts so natural that many believe his idiotic roles reflect his real person. In this interview, Okafor tells 'NONYE IWUAGWU he is neither ashamed of what he does nor is he ready to leave it, not
All of a sudden, you have veered into music. Are you tired of acting?
How can I be tired of acting? That doesn't make me a musician. I am a comedian and I believe there is comedy in everything you do, not only in acting. There is comedy in music. I guess there are comedians in your office as well. As a manager, you can be a comedian. That is why I say in everything you do, there should be some relief.
I felt like taking a relief somehow, I am not really a musician.
In your music, the lyrics are different but the beasts are basically the same.
That is not true. Just listen to them again and then you will see the difference.
Which pays you more, acting or music?
I tell you, nothing can be compared to acting. Acting is my main vocation, music is just by the side.
Your dancers are so erotic; did you choose them because of their dance steps?
They were auditioned and we picked the professionals who could give us what we wanted. It was the chorographer who looked into their dance steps and gave them a line of movement.
If you feel their steps are erotic, then I achieved something.
Your career in acting has taken you many places abroad?
I don waka well, well. I have met many people. I don't have any skeleton in my cupboard, which has made me free to go anywhere I want. Yes I get a little embarrassed, people shout Ibu, Ibu, but then, there is this dividend that I get. I get a lot of love from people. I get a lot of prayers from all corners. I pray as well. I am not saying God does not answer my own prayers, but I think there are people who intercede for me out there. I thank God for that.
Some people think there are natural elements of idiocy in you.
But I am stupid, or am I not? Do you know why I chose to be an idiot? Idiocy is a very quiet animal. It doesn't look for trouble and it doesn't have enemies. The animal has very unique characters. Idiocy is always on its own, and it paves the way for other smaller animals.
Most people out there would not know that you could speak good English, going by the kind of roles you play and how you play them… That is right. Nobody would ever believe that I could speak well. But I tell you, God has blessed me. I am okay and I can converse intelligently and intelligibly.
How did you get into comedy?
I didn't start doing comedy today. This business started when I was very little. I got the trait from my grandfather. There is no way he would make a sentence and you would not laugh. I was named after him. It didn't come as a surprise that I took after his comic trait. But I didn't take his looks. He was a handsome man and I am very ugly.
My grandfather was very intelligent. He died in 1991. Each time he was going out, he always took me along with him. I was just like his handbag. That was how I learnt to make people laugh. In my primary school then, people always wondered what kind of person I was because I was always making them laugh. It continued like that even when I got to secondary school, until I got mature.
Did you study acting in school?
No way. I never studied anything called acting or drama. I was into communication. It was hectic because I was the one who sponsored my training. I lost my father at an early age; there was nobody to take care of me, nobody wanted to help. My God! Anyway, let us talk about other things.
Who introduced you to Nollywood? Were you a stage person before then?
I could remember some couple of years ago, 1978 to be specific, Hotel De Jordan was at the peak of its fame. We used to go and watch it live on stage. That was when I fell in love with acting.
In 1994, I went for an audition for a movie, Rolling Stone; people kept asking where I had been all the while because I was something else in that audition. I told them I was waiting for this day and it had come.
That was the beginning of one million miles that we ran. It has been so sweet, I tell you, the journey has been so sweet indeed.
For somebody who had it rough when he was growing up, even when he started off in this business, how did you feel when you made your first big money?
Na wa for you o, this girl. I felt good, now. How else was I supposed to feel?
I also remember the first time my job took me abroad. Somebody organised an award in London, the African Comedy Award. Fortunately, I won that award as the Best Comedy Actor. It was unbelievable. The ovation I got was massive. I felt on top of the world.
If not comedy, do you think you could have done better in any other field?
I am very vast. I can act any role given to me. But the issue is that I am more vast in comedy and I have been tied to it.
I am not regretting it though.
We have been endeared to many through our comedy. But that is not the reason I have remained in this line. The issue is that I am a comedian. I don't even need to act like a comedian, I am simply one.
We enjoy this industry more than people on the glamour side. In terms of dividend, awareness and all, we enjoy the crowd more than the rest.
Has there ever been a time you were embarrassed on stage?
It happened in two places. The organisers of the show did not do their job well and the hall was very scantly-populated. As if that was not enough, the microphone I was given was not in good shape. I had to drop the microphone and I resorted to shouting. But I was not that embarrassed.
It was the organisers that bore the brunt.
The second time, I was to mime one of my tracks in public. But the music box was bad; it wasn't playing well. People started shouting and insisting that I sing the song without the music box. But I didn't rehearse the song very well, and the lyrics were not too familiar. So I decided to skip the song and sing another one that I was very familiar with.
But the crowd didn't want to hear of it.
The kept shouting, no, no! Later, I was able to control the crowd. I still sang the song I was conversant with. If I had sang the one they wanted, I would have goofed big time! There was another incident in Asaba. We were shooting a movie, I was acting like a fake deaf and dumb man. In the movie, somebody gave me a huge amount of money. I forgot I was deaf and dumb and I shouted. So the person who gave me that money started beating me. He was shouting Ole! Ole! Before you know it, other people joined the artistes and they beat me black and blue. They didn't know we were acting. They didn't allow me to bring my head up. It was just terrible. I got the beating I had never before received in my life. I was forced to go back to the hotel.
Mr. Ibu has virtually taken the place of your name, do you mind?
How can I? In case you don't know, Ibu is my real name. It is actually my grandfather's name. The guy who wrote the script didn't know. In fact, the character was supposed to be Mr. John Ibu. But I had to oppose it. So, he dropped John and titled the movie Mr. Ibu.
I was paid to do the film and I guess I interpreted it very well. The name stuck since then.
Since you act like a moron, do people treat you like a moron as well?
I am stupid. Yes, I am stupid. (laughs).
Well, it is idiots who think I am an idiot.
But we are tactical idiots. I enjoy what I do and how I deal with people. I have my style of public relations. I have always known how to deal with people and mix with them freely. People see us as morons, but along the line, we still tell them that we are not.
Does it affect your relationship with girls?
Hmmm. You can imagine, there was a day I was going somewhere, I saw my friend who is also a colleague and I stopped. We were just chatting when I sighted one fine babe down the road. I called the girl and she just said, 'Ibu, no take me make joke o'.
That is not all. You see a girl and you want to toast her, and she just giggles and says, 'Ooh, this Mr. Ibu sef, abeg get out.' Meanwhile, I am still hungry for that 'thing' and the girl is just misbehaving, thinking I am not serious.
I don't know whether they think we live under the bridge.
We hear you enjoy living in hotels?
We love hotel life because we are free.
You see the people you want to see and you dismiss those you don't want to see.
You are in my house now, today, I have had nothing less than five meetings and the day has not yet started.
I tell you, if you stay in a hotel, it will give you chance to create and do what you want to do. I am not saying that hotel life is the best. Remember that in most cases, we go out of our jurisdiction and stay in another man's house. You have to be in a hotel, it is even safer. If you don't guard yourself very well, one or two things might happen.
We hear that there are some comedians who are homosexuals, are you one of them?
God punish them. Wetin dey worry you? How can you begin to 'do' man like yourself? I can't imagine it, when we have enough luscious ladies everywhere.
So what do you want ladies to do?
I won't mention anybody, but comedians know themselves. Any time a man meets another man; God removes five years from his lifetime. It is sin on top of sin. Are you trying to impregnate a man like you? What kind of pleasure are you trying to gain? God abeg, forgive us our sins.
Back to ladies, you said some of them do not take you serious when you court them. But there must be some who take you serious… Some of them take me serious after a lot of investigations. I am a very caring man. God has blessed me a great deal.
But let me tell you on a more serious note, I don't toast babes; I only appreciate them.
If I see somebody I like, we exchange numbers and we call each other for a couple of weeks before something can come out of it.
That means you toast babes...
Haba! Am I not a human being?
How come you are not married yet?
Please let this topic of marriage be for another day. I don't want to get into it and I am not ready to discuss it. The truth is that I am not living with any wife now.
How come you are always 'chasing' women in movies?
Do I even get them after all the chase? I no dey succeed to get dem.
Any way, it has to do with the script and the way the director wants us to interpret the script.
Where do you expect to take your career?
Nollywood is doing very well. We have conquered Africa. We have to try to conquer the world as well. There are people Nollywood has been carrying along.
If you are doing whatever you are doing well, and people have reasons to mention your name, kids have reasons to keep your name in their memory, then you are part of Nollywood. Therefore anywhere Nollywood drags anyone to, you have to be part of the train.
I know we are going to go farther than this.
Do you have any regret?
I wouldn't want to mention things like that. But take it that I have some regrets in life.
When would you say was your happiest moment?
Ironically, I can't even say my happiest moment is when I am with a woman, I am usually happy when I mix with people.
I also have a great time when I play draughts.
I play draughts very well.
But it is believed that the game is for idle people.
It is not. It is a very technical game. It will make you smarter as you play it.
Technically, draught can also make you sound and very sharp.
Do you have any hope of leaving the industry?
Why you dey ask dis kind questions? Me, leave acting? I am a producer, an actor.
Leave the industry and go where?
Your tummy is so big? How many bottles of beer do you take a day?
I don't even drink beer. I know the things I do very well that make my tummy get big.
What are they?
Don't ask me. I can show you if you want.