Nollywood thrills Nigerians in UK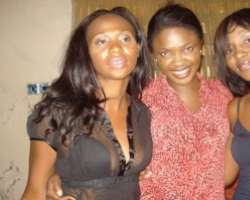 Determined to keep Nigerians in the United Kingdom connected to movies showcasing their cultures , Western Union and the Nigerian pay TV, HiTV have initiated a collaborative efforts aimed at bringing the best of Nollywood to their doorsteps through Hi Movies on the HiTV Sky television channel.
According to a statement by the Assistant Manager, Media, Africa Practice R&B, Mr. Charles Urhoboghara, the initiative will ensure that viewers enjoy the best of Nollywood on Fridays and Sundays through the Western Union as the flagship sponsor of prime time Nigerian movies on HiTV.
It added that the partnership came on the heels of the conclusion of the Western Union sponsored'Yes Naija' campaign designed to celebrate Nigeria's 50th independence anniversary in the UK and US.
The statement further indicated that Western Union's Assistant Marketing Manager, UK and Ireland, Mr. Temitope Ayedun, said the company has a long-term commitment to connecting Nigerians abroad with their homeland.
He noted that Nollywood is an integral part of Nigerian culture and one of the most successful film industries in the world, stating that it was delighted to collaborate with the pay TV to bring the movies to Nigerians in the Diaspora.
"This initiative is part of a much wider programme, the most recent example of which saw us celebrating Nigeria's 50th anniversary with members of the Diaspora in Washington DC, Chicago, Atlanta, New York, London, Cardiff, Aberdeen and Manchester," he said.
Also, Head of HiTV, UK, Mr. Tunji Amure, said that the company was delighted to partner with Western Union on the project for they both share a common desire to link Nigerians abroad with their homes.