DELTA PROFESSIONALS URGE JONATHAN TO SACK GBAGI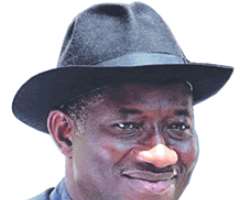 A group of professionals of Delta State indigenes in Africa and diaspora under the banner of Delta Professionals (DP) have advised President Goodluck Jonathan to relieve Kenneth Gbagi of his appointment as the Minister of State for Education in the interest of transparency, good governance and global public sector ethics.
A joint statement signed by the trio of Dr. Peter Umukoro (Canada based), Professor Pere Wilson Turogbene (Norway) and Mr Solomon Ugbaka (representative of the group in Africa), lamented the admission by Gbagi that he still runs hotel business despite serving as a minister.
The group maintained that the action of Gbagi contravened the spirit, ethics, best practices and verifiable codes of conduct of public officers of his status in modern globalisedworld.
According to the group, 'Gbagi advertised his ignorance and disregard for statuses when he alleged that the Delta State government stopped business relationship with his hotel in Warri and a number of oil companies operating in the area.'
The group wondered why Gbagi failed to understand the meaning of arms-length relationship that public officers must maintain while in office, adding that the Constitution frowned at public officers engaging in active business operations while in service and that same was imposed by the Constitution to avoid conflict with issues of governance.
The statement queried: 'Isn't this putting governance at risk? Does this not amount to a complete violation of the relevant public service rules and laws governing ethics and codes of conduct in Nigeria? Just in case the Minister is carried away by the pecks of office, it bears reiterating to him the true meaning of the codes of accountable governance, which is contained in transparency and best global practices conventions.'
The group added that it was constrained to formally write to Transperency International (TI) to institute an investigation into the activities of Gbagi in order to avoid a situation where Nigeria's name and reputation, which the Jonathan's administration was tirelessly revamping to be dragged into disrepute.