MY INDEPENDENCE AND CAREER ARE A NO-GO AREA FOR MEN---RUKKY SANDA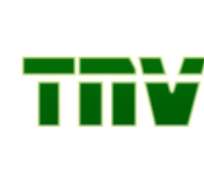 Four years ago when discussing with a friend about her interest to act in movies, little did Rukky Sanda know that her rise to stardom would be soon to come.With her determination to succeed, the graduate of banking and finance rather fell in love with movie locations than banking halls. Rukky is speaking on how she got into the movie industry, issues in Nollywood, her relationship with Senegalese song ster Akon, her impression of Nigerian men and other issues with WWW.NIGERIAFILMS.COM.Excerpts:
You look trim and beautiful. What is the secret?
I try to make myself happy. I work out and eatmoderately.
How have you been coping with your fast rising fame?
I have been faring and keeping my head straight. Itry to be myself and be nice to everybody I meet. Iam not losing focus because I have a lot to achieve as an actress.
What has helped you keep your head straight?
It has been my determination and the fact that I knoww hat exactly I want in life and I make the best use of every opportunity that comes my way.
How was it when you newly joined the movie industry?
When I joined the movie industry in 2004 I wasn't as serious as I am now. I did not take it seriously initially but when I discovered that the movie industry is where I belong, I became determined to put my best into it.
How did you get into the movie industry?
I met a friend who worked with Grand Touch Productions, a movie production outfit. She informed me that Sunny Macdonn was auditioning actors for
his new movie. I auditionned and I think I convinced the management that I could act well. I got the lead role in the movie entitled 'Angel and the Beast' but I eventually played the sub-leadrole.
Why did you play the sub-lead role?
When I read the script I felt I wouldn't be able to cope but that is because I did not know I could improvise. I was to play the role of a violent character. Now I can play any role. I am now versatile.
What is your view about Nollywood?
I really don't know where to place Nollywood. My prayer is that someone or some people will come to the rescue of the industry by way of investing in the industry.
It is quite unbelievable that the whole of Nigeria has only one functional studio set for movie production.No marketer or producer will make use of such a place when they can pay to use someone's house as a movie location. The movie industry needs help from private investors and the government. I believe we will get there one day.
What do you say about the issue of sex for roles in Nollywood?
Sex for something is everywhere in the world. It is in the banking sector and other sectors of the economy. The issue of sexual harassment in the movie industry migh tbe true but I don't have a personal experience. I believe the way you carry yourself and the way you are seen matters a lot. For instance a desperate person who wants to act by all means might go through all that. But must sex be involved prior to business or must it be a contract between two opposite sex?
Have you had any embarrassing moment as an actress?
I see every embarrassing moment and all I go through in life as challenges.
Have you worked on any script that has challenged your ability?
I think my role in the movie entitled 'The WeepingTiger' really challenged my ability. In the movie I played the role of Carol. The character associated with all characters in the movie, she tried to keep her family together. It is a unique story.
Do you plan to get married to someone in the movie industry?
I have a boyfriend who has nothing to do with the movie industry. We might get married.
Did I hear you say you might get married?
Yes, if it works.
How old is the relationship?
The relationship is about three years old.
How does your boyfriend react to your rising profile in the movie industry?
He is down with whatever I do.
Tell us about him?
I think that is a personal issue.
He is a Nigerian.
He is into business and shuttles between the United Kingdom and Nigeria.
How have you been able to cope with male admirers?
It has not been easy. One disturbing thing is how people get my mobile phone number. Most times I am forced to switch off my mobile phone as a result of numerous calls from male admirers. I think they should realise I am a different person in reality from the characters I portray in movies.
What about surprise gifts from your admirers?
They send me gifts but I reject them. I only receive gifts from people that I am familiar with. I think when a stranger gives me a gift he would expect something in return. I would rather not take such agift.
Can you tell us some characteristics of your ideal man?
My ideal man must be someone who is very humble, with a good sense of humour. He must be sexy,down to earth and understanding.
Would you love to get married to a popular person?
I already have a boyfriend and he is not a popular person.
Have you given it a thought that you might get married to an actor?
There is nothing wrong about that. That would mean he would understand what my job demands. But I have never thought about it. I think I would prefer to settle with someone who is not an actor.
Which actor will you love to be on set with?
I have worked with people like Mike Ezuruonye, Desmond Elliot and Jim Iyke. I would love to be on set with them again. I would also love to work with the likes of Olu Jacobs, Nkem Owoh and Ramsey Noah.
How comfortable are you with romantic roles?
I am okay with them for now. I play those roles as if they are real and with the mindset of a professional actress.
Have you been sexually harassed before?
No, I can't remember anything as such happening to me.
Would you pose nude in any movie?
I don't think there is a provision to pose in Nollywood.
What about posing semi-nude?
I can't pose semi nude because it is totally against our culture. If I pose almost nude lots of viewers would have a wrong impression about my life style in reality. I think the best thing is to avoid suchroles.
What if the pay is good?
There is no amount of money that would make me go nude. We are not in Hollywood.
What do say about your pay in the movie industry?
I think for now it is okay.
What is your view about Nigerian men?
Most Nigerian men have a particular way of thinking and handling issues that bothers women. In my view it is simply unimaginable. Some Nigerian men don't think as if they are educated.
What is your relationship with the Senegalese song ster Akon?
Ah! Jesus! (does a sign of the cross) Akon is just afriend.
Where did you guys meet?
We met in Nigeria.
When was that?
We met in 2003. I have known his manager for sometime.
Do you still relate with Akon?
Definitely yes. We relate well. I spoke with him someweeks ago.
Have you paid him a visit in the United States or the United Kingdom?
No. I saw him when I was in South Africa and whenever he comes to Nigeria.
What is he like?
He is a very nice person, friendly, humble and down to earth. His attitude and disposition do not portray him as a superstar.
Do you have a serious relationship with Akon?
I have a boyfriend for goodness sake.
Do you intend to shoot a movie with him?
He has a project he is working on. Hopefully we might be on set together.
But Akon is not an actor.What are your hobbies?
When I am at home, I browse through the internet. I also love reading especially about researches and reviews. I also love watching movies especially Indian movies. I respect Hamtab Bashan, Bipasha Basu and many of them. I would love to be featured in a movie from Bollywood, though I can't speak Hindi or any of their languages. I also love hanging out with members of my family if they are around.
What is that bad habit you have that you would like to stop?
I would like to stop expressing myself or speaking my mind regardless of whose ox is gored. I like to say what I feel at any moment.
Is that really a bad habit?
Yes, it is a bad habit. A lot of people get offended by this attitude.
What is your philosophy about life?
Life is what an individual makes out of it. Life to me means I can make the best use of opportunities as they come to me. I have an option of working hard to pursue my dreams or sit down and wait for magic to happen.Also I don't take anyone for granted.
Tell us a bit about your self
I was born in Lagos in 1982 as Rukayat Akinsanya Sanda. I have lived all my life in Lagos. I attended Lagos State Model College, Igbokuta, Ikorodu. I proceeded to Lagos State University where I studied Banking and Finance. I graduated in 2005.Since then I have been fully involved in the Nigerian movie industry.
So far how many movies have you starred in?
I have starred in about twenty movies now.
Have you won any awards for your roles in movies?
No, most of the movies I starred in are yet to be released on the market.
Who is your role model in the movie industry?
I like Patience Ozokwor, Liz Benson and Genevieve Nnaji. I also respect Olu Jacobs.
What do you wish right now?
I have so many wishes but above all I wish to always be happy. I wish to be accomplished and see my dreams come true.
What are your dreams?
If I tell you they will no longer be dreams.
What are your favourite colours?
I love colours red, white, green, blue, yellow and other lively colours.
What is your best meal?
I love rice served with snail stew and garnished with vegetable and carrot.
How does your average day start?
If I am not on set or having rehearsals, I wake up to check my mails and chat with my sisters. After then I may decide to bathe and prepare to set out for my daily activities.
Tells us about some pranks you played as a kid?
I used to scare my immediate elder sister with a chucky like singing doll. Whenever she annoyed me I would use the doll as a trap for her. She would cry and I would laugh at her. I did not believe she could bescared of a doll.
What is your motivating factor?
My motivating factor is the fact that most Yoruba movie actresses are not given the opportunity a few of us have in the English speaking movie industry. I get motivated by the fact that I am proving a lot of people wrong that I can be successful as a Nigerian-English movie actress.
Any plans to work with Yoruba movie directors and producers?
Definitely yes, but not now.
Do you get Yoruba movie scripts?
Yes, two scripts have been sent to me but the location schedule clashed with another engagement.
What is your most precious possession?
The most precious thing to me is my customised pendant which has a combination of 18 karat gold and whitegold. It was presented to me by my mother, it is from Dubai.
What is the value?
It is priceless. I think it means more to me than my car or other things that belong to me.
What type of car do you drive?
I drive a Volkswagen Beetle bug.
With such a car don't you think a man who is interested in you might find it a bit difficult?
Why? If someone is intimidated by my career and independence which I can not compromise with any man, then such a person has no common sense. I don't see any reason why what a man can achieve and a woman cannot. I am working hard to be successful.
Where do we get to see Rukky few years from now?
I will be a celebrated movie actress.
Words for your fans
I thank them for the support and love. Keep being yourselves. I love you all.
BY TAIWO OBATUSIN for WWW.NIGERIAFILMS.COM