Evictees Interview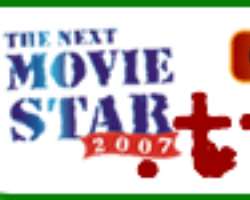 (1) KAYODE OREDUGBA
My name is Kayode Oredugba; I am 21 years of age. I hail from the South-western part of Nigeria (Ogun State) and I live in Lagos. I had my primary education in Lagos and then proceeded to Command Secondary School, Ibadan, where I spent the next six years, in between doing other courses. I am currently a student of the University of Lagos studying Physics Education. Though, I took the year out, even though I just gained admission, I will be resuming in November, 2007.
EXPERIENCE IN THE HOUSE
I had a wonderful experience in the house; the visual effects were breathtaking, the merger of colours was spellbinding, everything about the house is really interesting. The entire concept in the house I found very interesting. I hadn't gotten to my peak when I was kicked out but it was a wonderful one week for me in the house.
WHY WERE YOU EVICTED?
Right from when the training and grooming started in Ghana, we (the housemates) have been together for two weeks and we have seen lot of things. Other people got evicted for some reasons. I think I got into relationships with people I didn't like and they were always getting a feel back at me. I couldn't have been lively like I started it out. I think that I didn't play the game well enough and I believe I have a little bit of what they might consider as gross misconduct; but I was always myself in the house.
FRIENDS AND THOSE NOT IN YOUR GOOD BOOK
I got along with everybody. But my favourites in the house are Lydia Forson, very interesting person from Ghana, Lillian Lartai, another intelligent, young and captivating girl. Amongst the boys, Emmanuel Mettle, still another guy from Ghana, because of his gangster nature, the Pastor, another favourite. I think I got along well with everybody in the house.
EVICTION-IF NOT YOU, WHO WOULD YOU PREFER?
That is a very dicey one! Honestly, (silence, then repeat the question) well, I will prefer Monica.
NMS 2007- YOUR VIEWS
It is a beautiful concept, I like the concept. It affords you the opportunity to shine like a star; and apart from all the fun and paparazzi, we undergo training that teaches us how to live with people from different cultural backgrounds and how to comport ourselves as role models. It's a wonderful concept, once you step in the House of NMS; you are bound for stardom, unless you personally want to mess it up.
WHAT NEXT, AFTER NMS 2007?
Well, I will be back to school, honour the contract I have while in school. I am still going to play football, do some other stuff in the media, present programmes on Radio and on TV and some other stuff. There are so many things; there are opportunities in the media world, which I intend tap into.
CONTRACT AS A HOUSEMATE
The contract will be presented by DIM, producers of NMS to the housemates which will bind both parties. So you have to honour your contract as a housemates because it all includes and contains the dreams and aspirations of most of us that are housemates. For instance, they produce movies after the show which we (housemates) are suppose to feature in. So, as a housemate, you can't just abscond the show, you must honour your contract, I think is a nice platform for stardom.
PASSION ABOUT FOOTBALL
You can sway me with football; I love it with a passion. It's a dream for me; I would love to play for the Super Eagles at the World Cup level and probably win it for the first time for my fatherland.
NEXT THREE HOUSEMATES YOU THINK WILL BE EVICTED
Ah!!! That's a very tight question. Everybody will be trying to be careful; people who can turn it up the most would be evicted. Perhaps Enoch, Diana, and either Martha or Lillian.
(2) OLAYINKA ABIMBOLA
My name is Olayinka Abimbola, I am from Nigeria. I am twenty-three years old and I graduated from the Olabisi Onabanjo University where I studied Sociology and I am one of the housemates! Sorry (laughter), evicted Housemate of NMS 2007.
EXPERIENCE (GHANA AND NIGERIA)
My experience in The Next Movie Star house, I will start by saying that it was great. I saw it, dreamt it, I saw and I conquered. I have always dreamt of becoming a star and I believe the only platform to achieving that is through the The Next Movie Star reality show. When I purchased the form last year, I made it to the last 32 but I didn't get to the house. I came back this year, to the glory of God and I made it to Ghana. I couldn't believe it because of rigorous activities and tasks we were meant to undertake. I had to put in everything took me just to become one of the sixteen housemates of The Next Movie Star 2007. To the glory of God, I made it to the last sixteen, we got to the house, and the house was fun mixing with other Nigerians and Ghanaians. People with different characters and from different backgrounds; though we had differences yet they were fun-loving and interesting people to be with.
WHY DO YOU THINK YOU WERE EVICTED
I don't think I have clue about why I was evicted but one thing I know is that all the way from Ghana, the girls saw me as a threat in the house. If they ask them who they want to be evicted, they would all shout my name. Why is my name this sweet, oh God! I am too much, everybody just wanted me out. I never believed I could have made it to the last sixteen, because even right from the beginning they all wanted me out. Then I said to myself, that if I can make the first week of eviction then nothing will stop me from becoming the The Next Movie Star 2007. So I was prepared that I was leaving the house. I was very much prepared, when they called my name, I was just laughing because I knew it was coming.
WHO WOULD YOU HAVE EXPECTED TO BE EVICTED INSTEAD OF YOU?
I may not be able to talk about the guys but I would have expected Sewa to be evicted, because she believes she knows it all. Even all the guys in the house disliked her, she is too lousy.
NMS 2007
The Next Movie Star 2007 is bigger. The bible says that the glory of the latter days shall supersede the former. If I made it to the house last year I wouldn't been to Ghana. I haven't been to Ghana my whole life. I now know people, NMS 2007 has brought me into limelight, and I appreciate them, I love them so much for what they've done to my life and my career.
YOUR FAVOURITE FRIENDS AND FOES
My dear brother, I no go lie, I love everybody in the house.
YOUR DREAM TO ERASE POVERTY
My eviction from the house of The Next Movie Star will not stop me from eradicating poverty because eradicating poverty in our society will go a long way in giving the masses a sense of belonging and it will definitely reduce the rate of crime and prostitution. I know that I'm out but NMS 2007 has given me a platform and by the grace of God, I will achieve my dream.
ROLE MODEL
I can't remember his name but he is a very good actor and he is a Bollywood star. I watch his films and I love him so much. I want to be a career woman, my family will come first and I will love my husband.
NEXT THREE HOUSEMATES YOU THINK WILL BE EVICTED
I know Lillian will be out soon, she does not have any acting skills. She is in the house because she is got a nice body and Johhny who is not flowing well he is just too cold, maybe because he is the oldest in the house and who again! Sewa.
LAST WORD FOR YOUTH ASPIRING TO BE A MOVIE STAR
Pursue your dream; aspire to acquire your desire, for you can do it.

(3) JOHANNES MAIER
I am Johannes Maier, twenty years old, I have two kids, I have a certificate in Civil and
Building Engineering. I am presently reading Medio-matics.
EXPERIENCE
My experience in the house was intriguing, very intriguing, meeting different people for the first time, my step father use to tell me that you never know somebody until you sleep together and live under the same roof.
BEEN TO NIGERIA BEFORE?
I would have come to Nigeria from a request by Destiny Kids. I acted for them as Jesus Christ in Sierra-Leone, because way back then, I use to have a long hair that can be likened to that of Jesus Christ with my outlook, so they wanted me to come to Nigeria with them, but I never stood up to that request then.
PARENTAL BACKGROUND
I was born in Sierra-Leone, I don't know my father, I was told he is German, like my name reads Johannes Mathew Maier (John the Brave) . My mum is a Sierra-Leonean. My step Dad whom I take as my father, who has been very good to me has a link with Ghana. He worked for several years there; he has a root in Ghana. I took Ghana as my country because I lived there, the people took care of me and they groomed me up, hence, I am very grateful to them because that is what my fate desired.
FAVOURITE IN THE HOUSE
I will first say myself and on another note. My favourite person in the house, I relate with all of them as my friends, hence, no favourite one.
TO BE EVICTED IN YOUR PLACE
Uti always act like a baby boy, I like men who are men. When I was seventeen I was on my own. Monica looks mean and she always hides herself character. Enoch has a tendency of pulling others down.
NMS AS A PROJECT
It is the best thing that has ever happen to me so far. I have been to competitions, because it is about giving people with talents opportunities, and I pray that they have blessings of God and that people should support this laudable idea. God used them to bring us into stardom.
AFTER NMS 2007, WHAT NEXT?
For now, I use to be in the background doing a lot of things, I have written Hollywood kind of Movies (Cut in Movies) .I mean story lines, one of them is actually called Equador. There are so many things for me out there to do. I did a song way back then, I sing, I dance, I act etc
USE TO BE LIVELY-
There is a time in one's life that you want to evaluate what your value is. For you are in a competition where you have to draw your forces together and move ahead.
WHO SHOULD BE EVICTED NEXT
I want Uti out, I don't like him, I wish Emmanuel wins, but I also want Diana and Lillian out.
KEEPING DREAM ALIVE
I want to use my stardom as platform to get there, learn Karate and travel around the world even to Hollywood, meet people and make impact in life. After I must have gotten money from acting and my other show-biz platforms, I will strive to meet people who will make change possible in the world. I'm talking about the Bill Gates of this world.
ADVICE TO YOUTHS OUT THERE
The best they must do is that they must believe in themselves. Focus their attention straight towards their dream.