I COULDN'T HAVE BEEN ANYTHING BUT AN ACTOR – CHARLES OKAFOR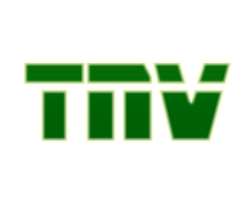 Charles Okafor stands out in more ways than one, and that is not an allusion to his conspicuous physical built. The University of Port Harcourt graduate of theatre arts is one of the few movie stars touched by the carnage of the Liberian war that has decided to shoot a movie to campaign for peace and a violence-free society.
He is also one of the few actors with chieftaincy titles even if he chooses to keep that a secret. Yet again, he is an evangelist.
More importantly, industry insiders rate him as one of the few artistes who would not be caught dead interpreting two different roles the same way. This, he says, he owes to the professional training he got at the University of Port Harcourt, under the likes of late Professor Ola Rotimi. He went to great length to explain the difference between the term 'type and character' actors. He summed it up when he inferred that a good understanding of the two words has helped him do well in his chosen career.
"That is because first and foremost, I go into every script to understand its fundamental and what is expected of my character in isolation of the whole script and then integrate my character with the collective, because drama is a collaborative art. It is when you understand what is expected of your character and that of others that you can integrate with others and form an artistic whole," he explained in an interview with our correspondent last week.
Unknown to many of his fans, before his first love lured him, he eked out a living in the financial sector. He had worked as a youth corps member at the Security and Exchange Commission (SEC) and was offered a job after the service year, which he grabbed with both hands; but that was not to be for long.
Even then, Okafor, who holds that "We must understand that the Nigerian movie is a compartment of the larger world of art," argued that if he had not left the job at SEC, he would have been given the boot because he found his being drifting towards acting and he found himself losing concentration on the SEC job.
"There is what we call the artistic muse in the academia; when it comes upon you it consumes you; it is comparable to the kind of feeling that comes over a drug addict when the urge seizes him, it would be so strong he could sell his car for N300. It got to that when I was in the corporate world and, I couldn't take it any more.
"I enjoyed the job while it lasted, but when the muse came so strong upon me, I couldn't let go and I knew that if I hadn't left when I did I probably would have ended up sacked because it would have affected my output. That would have been terrible," he recounted.
Charles Okafor agreed that all was not well with Nollywood as it were and traces this to the influx of people from varied backgrounds into the industry. However, he said that there is the need for a proper structure especially put in place by those he calls "principal stakeholders" of the end products of the industry.
"There is a need for a change agent to put square pegs in square holes. I am not advocating for people to be thrown out of Nollywood, but there should be a proper structure or training mechanism. The Actors Guild of Nigeria (AGN) might have been doing its best under the present leadership but I believe beyond AGN, there should be some other external institutions, like principal stakeholders of the end products of Nollywood to come in with funds. I'm talking about the banks; I'm talking about the international NGOs.
"We must not shy away from the fact that Nollywood has become a brand in the heart beat of Nigeria. It has become a public relations tool; or, if you like, an international relations tool that can be used to advance the cause of whatever we stand to gain as a people," he argued.
"The industry needs to be revisited by these pragmatic change agents," he added.
Okafor, belongs to the school which holds that actors are born and not made. He advanced that line further when he explained that going to the tertiary institutions or drama schools like Pencil Film and Television Institute (PEFTI) was to polish that innate acting talent.
Meanwhile, one memorable experience he would not forget in a hurry remains the embarrassment he suffered along Broad Street, Lagos shortly after he acted in the movie, Rituals. The star of top rate movies, which include Journey to Hell, Igodo, Omalinze, among several others recalled the episode thus:
"I was going for lunch around UTC, close to Apogbon. I was still with SEC and I decided to walk. I noticed some commotion, okada riders were scurrying away; I didn't initially know I was the cause of it all until I realised that some people were pointing in my direction. It was a real commotion and it took some time before calm returned and I made them realise that my role in the movie was just make believe.
"By the end of it all I'd lost my appetite and I returned to the office without the lunch I had set out for," Okafor, who is working on an international movie with some elite Liberian citizens in the works, said.