DICKSON IROEGBU CALLS FOR PEACE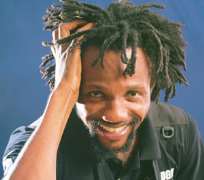 A film director and poet, Dickson Iroegbu, said the incessant cases of ethnic and religious crisis in the country had eroded the peoples' sense of patriotism.
According to the News Agency of Nigeria, Iroegbu made the assertion at the presentation of his 126-page book entitled, "Save Our Plateau," in Lagos.
He advised leaders to restore the people's faith in the country so that Nigeria would continue to be a role model in Africa. "We must admit the fact that we are role model in Africa. Nigerians dream of glory and we need men and women to give us good stories of our land.
"Leadership does not make the difference, leadership is the difference. My goal is that hope may be restored in Africa through our leaders with wisdom, courage and conscience. Reconciliation, rehabilitation and reconstruction — these words will keep us together always. I implore us to make peace and not war," Iroegbu said.
The poet said that the country had gone through trials and the worst affected were women and children.
Iroegbu said the aim of the book was to sensitise both the leaders and followers on the need for peace in the country

Front COVER