CORPORATE BALL FOR NAIJA @ 50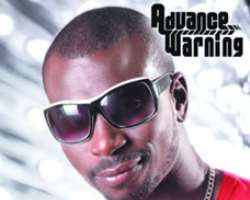 Durella
The stage is now set for a glamorous event tagged Corporate Ball put together in celebration of Nigeria's 50th independence anniversary.
According to the organizer, Crown Media Limited, the event is basically to create a beautiful atmosphere for top business executives, members of diplomatic corps, Non-Governmental Organizations, and upwardly mobile individuals to celebrate Nigerian independence like never before.
The event, which comes up at Lagoon Restaurant, Victoria Island, Lagos on September 30 by 6.00pm, has a lot of special packages including musical performances, rib-cracking comedy, photo sessions, independence ball-spot and special appearances, among others.
Managing Director of Crown Media Ltd, Mr. Emmanuel Amechi Nwabuoku said: 'This is just an effort to create an ambience that is corporate and unique to celebrate Nigeria's independence in style.
We feel strongly that no matter what we are going through as a nation, we should still come together to celebrate the 50th anniversary the best way we can. So, this is our own contribution in lifting the Nigerian spirit. This golden jubilee of Nigeria has been constructively packaged and designed to return our country to the path of glory, and also a good medium to re-positioning the nation.'
From the green carpet to the content of the programme, the stage, the lighting and effects, the evening is billed to be electrifying. Many corporate organizations have shown enormous interest in the event, in the area of sponsorship and partnership while many others have started requesting for table reservations for their board members and top management staff.
The occasion will parade artistes like Chuddy K, Kas, Durela, Shalom and many others who will perform the very best of their songs to the admiration of the corporate audience. Also, Nigeria's lady of songs, Essien Igbokwe and the Gongo-Aso exponent, 9ice will be part of the special guests that will give special appearance for the night.