Mai TT, Zimbabwean Comedienne, In Trouble, As She Is Found Guilty Of Theft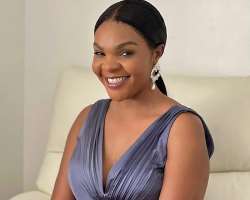 Mai TT, Zimbabwean Comedienne, has taken more than she can chew just as she was found guilty of theft.
On the report surrounding the case, it was revealed that a Harare Magistrate Mrs Munashe Chibanda confirmed that Mai TT, was guilty of theft of property entrusted to her.
Chronicle gathered from ZBC news online that Murata surrendered a hired car as surety to a loanshark before retrieving it and surrendered an invalid passport as surety.
The Magistrate on her case described her deed as a "classic case of theft of trust property."
Following her case, she has been apprehended and remanded. In addition to this, she is currently placed in a pending sentencing custody which is expected to take place on Wednesday, June 15th, 2022.
This announcement has got social media buzzing. Mai TT is very well known for her lavish lifestyle as was seen in her Royal wedding. She's also associated with the most expensive clothes and accessories. Her recent conviction has set tongues wagging on her false lifestyle.