Celebrity Music Video Producer, TG Omori Discloses Intention To Venture Into Porn Movie Industry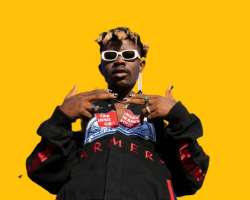 TG Omori has announced his intention to pursue a new career in the adult film industry in the near future. The renowned video director made the declaration via his Twitter page, revealing that he plans to switch careers after completing his tenure as a music director.
TG Omori shared on his official Twitter handle that he aspires to become a pornstar once he concludes his phase of directing music videos. He expressed enthusiasm at the prospect of being a pornstar and stated that he wants to give his detractors something to talk about by venturing into this controversial profession.
Although he appended a laughing emoji to his tweet, it remains unclear whether he was joking or serious. We'll have to wait and see how the transition unfolds.
"After this music video phase, I'm gonna retire and become a pornstar so y'all can watch me give a fvck 😆."