ERIC VOTED OUT OF IDOL WEST AFRICA!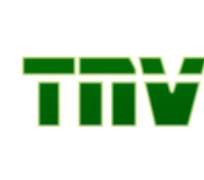 Eric Arubayi, the handsome 24 year old political science graduate is the latest singer to be voted out of the ongoing Idols West Africa reality television show screened continent wide by M-Net on DStv. Eric, who was appreciative for the opportunities that the show gave him gained the least votes from voters thus eliminating him from the race for the prized recording contract that awaits the series winner.
Lending his own personal touch to the Billy Joel pop tune UpTown Girl and then strolling down memory lane with the smash hit Boyz to Men ballad I'll Make Love to You, Eric's suave good looks and easygoing charm were once more on display during Sunday's TOP FOUR SPECTACULAR show. But it was not enough to convince voting audiences to keep him the series. To the heartbreak of Eric's fans, presenter Mike Majic revealed on Monday that voting audiences had chosen to keep Omawumi, Temitayo and the sole remaining male contestant Timi in the show instead.
For Timi, the result meant another chance to keep up his good name after two very different performances on Sunday night brought bitter-sweet reactions from the judges. After performing George Michael's fast-paced Faith, he then took on George Benson's Give Me the Night. But whilst his first performance earned him more praise, his second earned criticism from all the judges, including Ghana's Nana who said that hearing applause is "not an indication that you should relax".
Meanwhile Temitayo lent her voice to Material Mom Madonna's Like A Prayer and then headed into pop ballad heaven with punk princess Cyndi Lauper's epic True Colors. Both her performances earned lukewarm praise but her red-hot fashion sense had judge Dan Foster complimenting her floating, multi-layered, multi-colored dress.
Also on stage on Sunday night, Omawumi earned positive praise for both her performances with judge Dede Mabiaku describing her onstage efforts as being of an international standard. Singing Natasha Beddingfield's I Bruise Easily as her first number and then heading back in front of the audience, Temitayo gave the star treatment to the Sheryl Crow rock ballad The First Cut is the Deepest.
And to round of Sunday's show, in front of a Planet One audience which included esteemed guest Sony/BMG Director of Business Affairs Nhlanhla Sibisi, the contestants performed a special tribute to Dede Mabiaku, singing Happy Birthday in harmony for the judge.
Now it's on to the TOP THREE SPECTACULAR and viewer votes are as important as ever! No-one other than the voting audiences will decide the outcome of the series, and the responsibility for choosing the first ever IDOLS WEST AFRICA winner lies squarely with them!
So do you want to play a role in making TV history?
Step one - simply watch TOP THREE IDOLS WEST AFRICA SPECTACULAR on DStv channels M-Net or AfricaMagic on Sunday May 20. Step two - decide who you are going to support. Step three - when vote lines open at 21:00 CAT after the show, text the name of your favourite performer/s to the vote line (insert country details).
According to information from Segun Fayose, Public Relations Manager, MultiChoice Nigeria Idols West Africa fans can also vote online. Lines will close at 12:00 noon on Monday May 21.
To see if you've managed to keep your favourite performer in the series, tune in to
M-NET or AFRICAMAGIC on May 21 to watch the IDOLS WEST AFRICA RESULTS SHOW!
Plus voting audiences won't just get the chance to choose the destiny of one contestant, they also get the chance to change their own. Audiences stand a chance of winning USD 10 000 by simply voting!
ENDS
With Regards
Segun Fayose
Public Relations Manager, MultiChoice Nigeria