"The Grammys Is Literally A W¤rthless Award Now" See Reasons From Media Influencer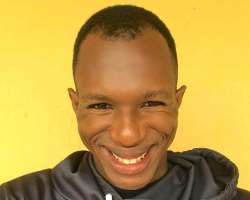 Daniel Regha, a popular social media influencer who Is known for social and political criticism has taken a criticism on Grammy awards.
In Daniel's tweet, he maintained that the Grammy award which used to be a fair and just international platform to promoting meritable musicians has become a "worthless" thing now.
In his view, nominations are no longer based on merit because there are many exceptional singers who are not even considered for awards.
"The Grammys is literally a w¤rthless award now. Back in the day nominations were based on mer!t, but now artistes get nominated & win the award based ¤nly on favorit!sm; There are so many incredibly talented artistes who to date haven't a single Grammy cos they a!n't contr¤lled.