See What They Say To OGB When He Said Redeem Has The Prettiest Girls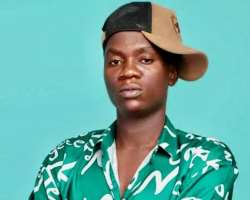 Comedian OGB, known for his slang 'cultist boi you won collect? has got mild responses when he generalized opinion that Redeem Church has the prettiest girls in Nigeria.
He revealed this on his tweet in the early hours of today. His followers did not sleep on the tweet as they reacted rather mildly to it.
He however promised never to miss church service in order to be blessed with pretty girls because he has heard that cele and Christ Embassy have got pretty girls, too.
OGB: "Redeem church has the prettiest girls in Nigeria.
I just dey here say, Christ embassy and Cele self get babes o.
I no go dey miss church again."
In reaction to this, his followers made this following statements,
Opynet:Bro you've not been to Cele yet!
Attend their service once first.
Doveomax: "Winners chapel is the leading church,if you are not convinced please worship at the church for just 3 months."