Reasons Yule Edochie Ignores God's Calling To Service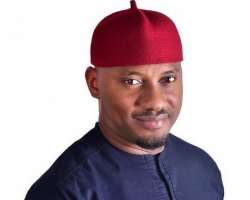 Popular actor Yul Edochie has revealed that God called him to be a preacher.
He however stated the reason he has not granted the call to serve him.
Yul speaking about his 'divine' calling to pastorage, claimed he's had it for actually a long time.
However, he noted that he has long heard calling but he thought it wasn't the right time to fully embrace it.
"I have a calling to serve God. I have a calling to be a minister of God. I have a calling to be a preacher of God…to be one of God's ministers, to preach the Word of God; through words and actions.
"I've had this calling a long time ago actually, many years ago. But I always felt maybe the time hadn't come, the time wasn't right," he said