Megan Thee Stallion, Future Partner For Upcoming, Pressurelicious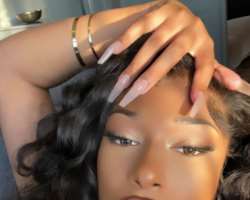 Award winning rap artiste, Megan Thee Stallion has joined forces with fellow rapper, Future to release her new single 'Pressurelicious.'
The 27-year-old star's new single marks her third release for the year, following on from GRAMMY-nominated 'Sweetest Pie' with Dua Lipa back in March and 'Plan B', which she debuted at Coachella in April.
A press release for the new single reads; "The new single is a punchy, seductive track that showcases the brave instincts of a woman that knows who she is, what she has to offer, and the willingness of a partner to love and embrace every bit of it."
This comes just two months after the song act was crowned Top Rap Female at the 2022 Billboard Music Awards, beating off competition from Cardi B and Latto.