MAKING SENSE OUT OF NIGERIAN MUSIC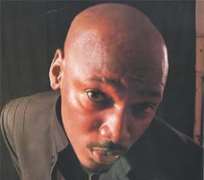 2Face
Music is not just for relaxation; music can go as far as saving life because it is a special spirit. Music is a universal language which everyone understands. Music is an expression of human emotion, it is also a way of expressing one's feelings, and it helps to stimulate the human's brain.
According to Janet Goodwill, a historical Musicologist, music existed way back since the existence of human beings because the first instrument of music was 'the human voice'.
According to Johnny Darwin, music represents different continents all over the world. It is also classified into genres such as jazz, Rhythm & Blues, hip hop, hiplife, highlife, reggae, raga, pop, rocksteady, skar, and fuji among others. Also, Linda Combs made research on music in different continents and she found out that the Chinese discovered eight sources of musical sound which are metal, stone, silk, bamboo, calabash, terracotta, skin and wood.
The Indians equally have elaborate melody patterns which are called 'ragas' that are believed to have magical powers. They are played only at specific hours or during specific seasons. Africans also have their music sounds in metal, wood, etc. They have different instruments in different cultures including flute, trumpet, gong, and drums, among others, which communicate different meanings.
According to Gabriel Frank, musicians in the eras of music were very talented and versatile, they had knowledge on the different types of music. They could also read notes, they know good rhythm, they could compose nice and sensible lyrics and at the same time they could play different types of instruments before diving into music proper. The prominent musicians in these eras were Bob Marley, Stevie Wonder, Boys II Men, Sade Adu, Lionel Richie, Celine Dion, Britney Spear, Toni Braxton, Brenda Fassiere, Shain Twain, Michael Jackson, Majek Fasek, Diana Ross, West Life, Backstreet Boys, Fela Anikulapo-Kuti, Lucky Dube, King Sunny Ade, Oliven De Coque, Fatai Rolling Dollar, Orlando Owoh, Ebenezer Obey and others. They were very talented and their music was evergreen.
Now as the world evolves into 21st century, the face of music has changed, very few of the songs are evergreen. Majority of the musicians sing because they want to be famous and rich. They are no longer interested in knowing what music is, what it entails before diving into it.
Today's musicians sing more on the themes such as love for the opposite sex, money, sexual fancies and enjoyment except for few who are patriotic and reasonable. The present age musicians do not really care about having deep knowledge of music.
Mr. Richard Akin Sokunbi aka Lord Richie, a raga and hip hop musician said thus: 'Olden days' musicians were talented and versatile. They learned a lot about music; they were creative and could also play different instruments. Olden days' musicians are real, natural and played matured music while the present day musicians talk more about yahoo, shayo, love, sex and so many irrelevant things. In this present age, nonsense makes sense.'
For today's music to be regarded as real music, the musicians have to learn more about music, know what it entails, study the different genres, know the type of music they sing, do voice training and care enough to create very sensible and interesting music because what is worth doing at all is worth doing well.