ABOUT TOP ACTOR WHO SLEEPS WITH MARRIED WOMEN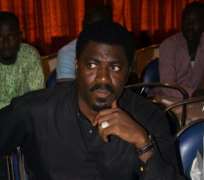 Ayo Badmus is prominent in the Yoruba genre of movie industry. He's tall, dark, and handsome. He lives a good life and acts well too. When it comes to issue of women, that's Ayo's greatest weakness as he's said to go for anything in skirts and this, according to the rumour, has cost him so many good things of life.
The other time one of the best hands in video making went out of the shores of the land to shoot a Yoruba movie titled Abeni, Ayo was part of the cast in the neighboring country, Republic of Benin where part of the movie was shot. There lives a woman, an Alhaja of repute, wealthy and highly influential called Sade, the woman and Ayo were said to have become an item through the period on set.
They were said to have met when they used the woman's palatial house as location. Ever since they both set eyes on each other, something called cupid arrow hit them and before one could say 'Adultery is a sin' they have already glued together. We were reliably informed.
Though, Sade's husband is an upwardly mobile person who hardly stays in town, the time they were shooting the movie, Sade's husband, a top Customs officer was said to be out of town.
As you are reading this, Sade and Ayo have reunite their secret love affair as they often come to town, lodge in a hotel, enjoy themselves before the woman returns back to her country in Cotonou. Hmmn!