Justin Bieber Postpones Tour Amidst Health Status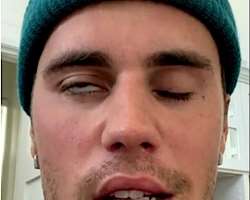 American international singer, Justin Bieber has postponed the remainder of his North American tour following his recent diagnosis with Ramsay Hunt syndrome.
He shared the news that he was being treated for the rare condition earlier this month, in a video in which the facial paralysis that it causes could be clearly seen. He assured fans that he would make a full recovery, but added that it would take time and "we don't know how much time it's going to be".
He had initially cancelled a handful of dates in this regard until full recovery.
In an official statement, promoter AEG said: "In light of Justin's ongoing recovery, the remaining US Justice Tour shows scheduled for June and early July will be postponed".
"Justin continues to receive the best medical care possible, is upbeat about his recovery, and is looking forward to getting back out on the road and performing for his fans overseas later this summer", it added.
However, details of rescheduled US dates will be communicated in due course.
Regardless of his health challenge, the 28year old pop sensation gave his father, Jeremy Bieber a special shout-out on Instagram platform.
His post read, 'Love you pops! Happy Father's Day! So much to look forward to. Best is still ahead of us! Honored to be your son. ' He shared a throwback photo of him hanging out with his father by a river bank.
On the same note, actor Jamie Foxx
took time out to celebrate himself. The 54 year old showed off his impressive physique as he enjoyed a day on board a friend's luxury yacht on Sunday.
Jamie is a legendary actor who has won several awards including an Emmy award.