Mr. P Sparks Reactions Over Alleged 80bn Case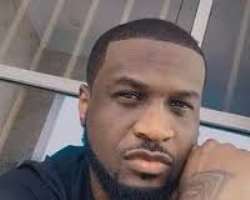 Peter Okoye of the PSquare duet has reacted after Accountant General of the Federation is arrested over an 80billiin naira loot.
His post reads, "Just one that was appointed by President looted 80 billion!
Ahh! No wonder everybody wants to be the PRESIDENT of Nigeria. "
According to earlier reports, the Economic and Financial Crimes Commission(EFCC) confirmed the arrest in a statement issued yesterday by his Spokesman, Wilson Uwujaren who said, "The Commission's verified intelligence showed that the AGF raked off the funds through bogus consultancies and other illegal activities using proxies, family members and close associates.
"The funds were laundered through real estate investments in Kano and Abuja."
Some reactions on the tweets includes, @obidigbo_united tweets, "1 million March for peter obi is what we stand for. Enough is enough. He just showed Nigeria his road map on how to get Nigeria working again , still some people will still vote other candidates. Ndi mgbu. "
@JoshGenius3 added, "They do not seek to rule the people but to use them as a leverage in winning a position where thieves have an insurance policy to steal & still calls the shots"