AMVCA: Mr. Macaroni Sheds Colleague Oga Sabinus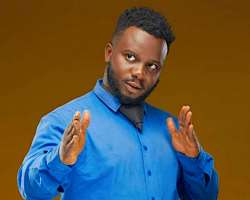 At the last concluded Africa Magic Viewers Choice Awards(AMVCA), fans and lovers of arts were thrilled to the fullest of arts and creativity. Winners were celebrated in the industry.
In the comic content creator which saw investor Sabinus win the category. Critics took to their social handles to lambasts organizers for being favoritic in their final choice.
One user writes, "Sabinus winning the AMVCA award for "Best Online Social Content Creator" is a big joke, no-one deserves that recognition more than Macaroni.
"Y'all can hype Sabinus all you want but Macaroni is doing more with his skits than other comedians right now. Sabinus won out of favoritism. "
But Macaroni responded thus to the above. ln his words, Sabinus deserves the win just as everyone else.
"Sabinus winning the AMVCA Award is very well deserved!! He has brought joy and laughter to the faces of millions including mine. I have also had the pleasure of featuring him in about 3 of my contents. I share in his win.
Please let us not ruin this beautiful moment. "
Supporting his assertion, another critic added that, "Sabinus is the only content creator that doesn't bring in nudity or offensively dressed ladies to skit making. "
Macaroni has been in the business of skit making since 2019 where he addresses topical family issues.