I HANDLE MEN WITH DIPLOMACY — PRINCESS CHINEKE, BEAUTY QUEEN AND NOLLYWOOD ACTRESS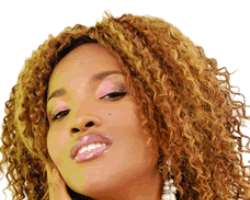 Princess Chineke
Beautiful, intelligent and suave could best describe the persona of Princess Chineke. An encounter with this princess from Udi in Enugu State will give the impression of a goal-getter and she is already half way up to the fruition of her dream.
As a little girl, she made up her mind to make an impact in the entertainment industry and by the time she came of age, she was ready to go. Although from a Science background, she defied all odds to become Miss UNIBEN, had a touch- up at the Federal Radio Corporation of Nigeria, modelled for big companies such as Samsung, Zain, Federal Palace Hotel, Maggi, Bacchus wine, and Mouka Foam.
The fair complexioned entrepreneur has featured in chartbuster flicks like Cut in the Middle, Give It Up, Strong Men at Work, Where the Heart Lies and Rebound, shot in the US, among others.
Just back from the prestigious New York Film Academy, Chineke, who runs Care Matters Limited, a real estate business, is set to change the showbiz world with her experience.
The widely travelled beauty, spoke about her career, passion for the entertainment industry, her experiences, a robbery incident few days after she returned from the United States and her passion for the underprivileged, among others.
Starting out
As a little girl, I have always loved singing. I always play in front of the mirror, admiring myself and smiling. It got to a point in time that whenever my dad played the guitar, I just sang along. I was thinking I was going to spring out like that through singing but as time went on, something else led to another. First of all, my mum had some calendars that she wanted to do for her office and there are some pictures I took. She used them for her calendar and people liked it. That was actually how the modelling thing started. In addition to modelling, I do some photographs like billboard, calendars and Tv commercials. I went for a casting and someone saw me and said he had something he wanted to do and thought I might fit in. He directed me to Wale Adenuga and also sent me to other people like the Ejiros.
I came into the industry then but I felt it wasn't right and my parents were insisting I went back to school. I did not spend much time there but while I was still in school, I went for a modelling casting and someone saw me and offered me a soap opera which I featured in. I didn't want to do that because the first time I came into the industry, it wasn't favourable and I wasn't going to stay there. I did the soap and left again to finish my university degree. While I was waiting for my youth service in 2007, I stumbled on a friend of mine who asked me to accompany her to an event. When I got there, it turned out to be a movie casting and I was fit for it. I didn't take it seriously but after that, my picture was used for poster. This does not happen, using a first timer on the poster. From there I picked interest and did a couple of movies.
Why I left the movie industry at first
I worked for a producer who was supposed to pay me and when I went to meet him for the money, he became violent. I didn't find it funny and my people got angry and told me to leave the industry.
Miss UNIBEN
I was doing a Diploma in Computer Engineering (DICE) when my very good friend, the late Samsom Ehimokhai, told me of Face of UNIBEN beauty pageant. A particular girl saw me and asked me why I should not participate because a few girls are in Engineering course let alone a fine girl like me. I entered for the pageant and won. It was everywhere that an Engineering student won the competition. After that, Miss UNIBEN beauty pageant came up and most people discouraged me from contesting with the excuse that I just won Face of UNIBEN three weeks ago. They wondered if I were the only girl in school. But Samson encouraged me. I contested and won but before then, I had changed to Computer Science. This was in 2003.
Experience
It was fun. I know I am very good in modelling and runway but I never believed I could go into beauty pageant competition and come out well. I had an inner feeling to move on and that is why I believe that if you imagine something, you can get it. I respect people who do something even if it didn't come out well. For the fact that they made that move, they are hundred times better than those who are good but have not taken the bold step. It was such a big deal for me. I had the opportunity to work with the then first lady of Edo State, Eki Igbinedion, Guiness movie, Critical Assignment, Jennifer Atiku, and many others. From there, I started getting modeling jobs from all angles.
Difference between modelling and acting
Acting takes time unlike modelling when you can go for a cast, shoot and you are gone, but acting could take upward of three weeks and above. In modelling, you don't collect upfront. You are paid half of the money and on completion of the job, you get your full payment. Most of the movie locations deviate from what they used to be. Before, it was Lagos but now it's either Enugu, Asaba or Ghana which entails my travelling.
Modelling in Nigeria
Modelling in Nigeria has a long way to go. I am more or less speaking on behalf of the Nigerian models. Most of them are complaining. I am commending Insight Communications and some other agencies for the way they handle payments. What they do is that they write separate cheques for the models and the agents and it settles it. This is because most of the time, agents get the money and make away with both their own percentage and that of the models. I have had a bitter experience myself. I went to the United States and before I got paid, the guy lied that the money hadn't been paid. And it went on for months. It was the owner of the job who now told me that the money had been paid long ago. I actually had to come back immediately for that and it became something else. It took me time before that issue was settled. Though we have an association but in this country, you have to fight for yourself. We have several associations which still boils down to not having a one big united association. If there is any, it is not effective. If all the agencies learn to pay the parties involved seperately, it will be fine and good.
Crown for sex
Whether you sleep or not, if you are not good for it, it will show. Even if you win, you are only making fool of yourself. When you are not in the same line with the audience, it makes no sense. I remember the Miss Commonwealth that we did one time, after the screening someone who didn't make the screening came in and eventually won. She looked good but what happened? Nobody heard of her again because the press finished her. Most of the time you just let it go. When I did Most Beautiful Girl in Nigeria pageant, an invited guest said something. She said, it is not only the winner. At times, those who didn't make it to the last tend to do something else in life and be more successful. They try to aspire higher. It is not all about the crown.
Nothing is impossible.
Maybe it happens but I have never had that kind of encounter. I have featured in Most Beautiful Girl in Nigeria pageant, Miss Commonwealth, Face of Abuja, among others.
After Face of Abuja in 2004, I said never again. One, I had to travel to Abuja from my school. It was my birthday and I had exams in the next two days. Right on stage, while the competition was going on, the MC called the five runners-up and announced contestant number one the winner. I was the contestant number one so I came out. I was given a bouquet of flowers but when it was time to bring a sash, the man left, came back again and brought out another girl from nowhere and declared her winner. The hall went crazy. El-Rufai marvelled because the girl couldn't answer her questions. If you want to do something illegally, do it well. Since then, I decided, never again.
Entertainment industry
It is a big one. I am quite impressed with the music industry. There are songs I listen to and wonder if they Nigerian songs. We are matching up with the Americans. Concerning our movie industry, I think we should learn to spend time on training. Nigerians believe once you can do this, you can do that. But no matter how good you are, you still need some element of formal training. When I went for training in the US, I was shocked to learn that people like Angelina Jolie and Mary Strip have personal coaches who still train them. You and I can vouch that they are good. They are big and they are there. They have won several Oscars but they still train. You still need to sharpen the craft in you. You still have to measure up to others. I actually have a focus of where I am going to and what I want to do. My friends keep asking me why I always travel for film festivals abroad. You need to know what is happening outside the world. I was shocked at the level of what I saw. After the training, I discovered a lot of things. I was at the Berlin film festival and lots of movie makers from all over the world also came and we have a lot of their movies being premiered. There was no Nigerian film. I felt bad. A guy came and said he is a director from Japan and brought out flyers asking us to come and watch his movies.
But some local Nigerian movie makers couldn't open their mouth to say anything. I actually met a lady who was in charge of the Scottish film festival. We got talking, and she said several Nigerians had wanted to come in the past and after they invited them, nobody showed up. Yes, it is going to cost you money but it is for the future. Nigeria is rich. Most of these movies we watch are personal stories. We have people here who have quality stories to tell. People keep complaining about shooting movies for two weeks in Nollywood, yes but it is not easy. Most of these people are individuals who save up money to do it on their own. Just look at the passion of the South Africans concerning the World Cup. Many of us are lagging behind here. We need to keep going.
Coping with male admirers
Every woman has a way to cope with the male folks. As a woman, whether you are beautiful or not, before you walk from here to there, you must have several guys talking to you. So, to attend to those you like and those you don't like, you would always find a way round it. I have always been diplomatic about it.
My man is intelligent and skillful. He is someone who knows what to put in place to get result. He gets things done. I am in a relationship and not searching.
Five years from now
I should be a mother of my children and a happy married woman. I am working on a project which in the next five years would come to its full existence. The real estate business would be better than now. I'm also looking for people who are passionate about the future.
Why I did not live abroad
Till date, most people are wondering why I had to come back after travelling to America and Europe . I keep advising young people and everybody that the only difference between here and there, is security and infrastructure. There is a whole lot of money in this country. I keep asking myself how politicians would be embezzling billions of public funds and yet the money never finishes. Nigeria is a land of gold. It is left for those who have the insight to see them.
It is easier to make it here than there. You can't find your feet there. Many people outside the country come in here to work and they are making it without a permit, but in other countries, you dare not. Nobody will employ you. Lebanese and Indians come in here and have drivers. These are people with little or no certificate. It hurts me some of the time. Even in South Africa, you have to have your work permit.
Robbery incident
It's a sad story. When I was coming back, my friend advised me not to come back but I insisted on coming back. Two weeks after I came back to the country, my car and goods were stolen. I have goods worth over several millions. I parked the car, went into an office and when I came out, it was gone. I kept dreaming and wishing that I would get a phone call from the police telling me to come and pick my car. But that dream still remain abortive. However, I still believe in this country.