Nigeria's MP's Kick Against Cut In Defence Budget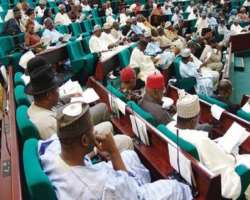 Abuja, JULY 13, (THEWILL) - Worried by the proposed plan by the Executive arm of government to reduce by 40 percent the Defence votes for 2010 fiscal year, the House of Representatives Committee on Defence has warned that such a move will be counter productive. N4.09 trillion was voted for Defence in the 2010 Appropriation Act.
Chairman of the Committee on Defence, Hon. Oluwole Oke who disclosed this yesterday while exchanging views with news men noted that reducing the Defence budget will not be in the interest of the military.
Oke argued that the military needs adequate funding as the nation prepares for the 2011 general election hence cutting its budget may affect the discharge of its responsibilities.
"We believe that what was allocated to the military in the original budget was not enough to meet the financial needs of the military, any attempt to reduce it will affect the military," he said.
According to Oke, the military had not enjoyed the kind of funding their counterparts in other African countries like Ghana and Cameroun have access to adding that despite this the military in Nigeria had contributed more to international peace keeping than them.
He advised the Finance and Appropriation Committees of the National Assembly to keep to the vote given to the military in the budget as passed before the demand to reduce the whole budget.
He stated that the military hierarchy harped on training and retraining of personnel and refurbishing of equipment when defending the budget.
It will be recalled that the Executive has sent a proposal to the National Assembly requesting for a 40 percent cut out of its N4.09 trillion naira.