NAETO C, OMOWUNMI AKINNIFESI IN LOVE TANGLE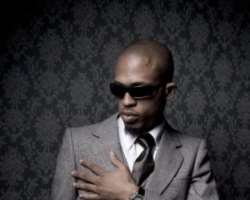 Heir apparent to the former Aviation minister, Kema Chikwe, Naeto C, one of the promising artistes who is making Naija proud with his style of rendition is said to be seriously romancing the former beauty queen, Omowunmi Akinifesi, Most Beautiful Girl in Nigeria.
The said affair which was said to have kicked off a couple of months back, we learnt is waxing stronger by the day as the two lovers now spend time together in each other's comfy than ever before.
Naeto C, having said to have dated quite a few numbers of female artistes in the entertainment industry in Nigeria, has fully resigned to fate as he sees Omowunmi as his missing ribs. Mrs. Chikwe, the mother of the musical talent, we learnt, has been given her son, Naeto C, serious scolding over his choice of a fiancé.
A source who regales us of the lovey-dovey between the two personalities said Mama doesn't even want to hear anything like Omo…in her son's life, let alone Omowunmi. Could this be true?