Mercy Johnson set for the altar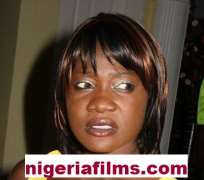 What started off like rumours initially, can now be confirmed by HVP. Mercy Johnson is getting married and any moment from now the screen queen will walk down the aisle with her heart throb in a marriage many believe will be the most talked about in the movie industry in recent times.
Mercy, we reliably gathered has fixed the traditional wedding on her birthday 17th of August and efforts are geared toward achieving this date. Our source however declined to make further comment about the marriage
Meanwhile, the Chief Executive Officer of Guinks Investment,one of the producers based in Asaba, Mr. Uzo Godson Nwaosu has frowned at the frequent negative reports against Mercy, describing such reports as "wicked and malicious."
Mercy, according to him, remain one of the best actresses in Nollywood today who desires to be celebrated and not to be condemned in the pages of newspapers and magazines.
"Mercy has a large heart. She's humble, kind and well-behaved. She's the best actress to work with, here in Asaba," he muted, adding that Mercy will soon get married to the shame of her critics.
The Kogi state-born actress, confirmed her marriage to HVP, in a telephone chat. "Yes, I will be getting married soon." she gushed.
Last year, rumour mongers had it that Mercy was getting married to her lover of many years, but she was quick to counter the stories.
As the most sought-after-actress in Nollywood at the moment, Mercy has been a consistent victim of negative reports in the media. Yet, the harmless actress has remained herself, resolute and unbending in the course of pursuing her career in acting. She once declared " I pay no attention to all the nonsense that has been written about me."