I GO DYE Gets A Baby Boy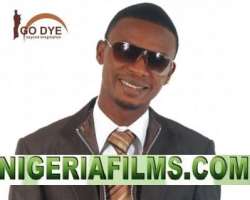 Top Nigerian comedian, Francis Agoda, a.k.a I Go Dye, is now a father.
Report has it that Francis's wife, Stella, a former beauty queen delivered a baby boy on Tuesday June 8, 2010.Mother and baby "ARE" doing fine, while the proud father has been so ecstatic and unable to contain his joy.
Congratulations!