Film institute gets French embassy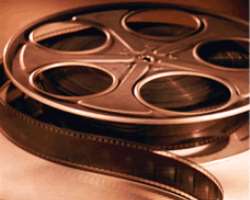 The regional audiovisual Attaché of the French Embassy, Mr. Jean-Pierre Bey, has awarded two scholarships at the PETFI Film Institute.
The first scholarship was given to Ms Bukola Kolade to study French at the Alliance Francaise, while the other was for another student to study Film-making at LINA, a film school in France.
Jean-Pierre Bey, who announced these awards during his visit to the institute, commended the management for the professional hands-on training in the various film training programmes.
He described the scholarships as the "beginning of the French Embassy relationship with the PEFTI Film Institute."
Stating that the French Embassy planned to uplift the Nigerian film industry through the training of professionals and other stakeholders, he said the PEFTI Film Institute deserved every support it could get, because of its invaluable contribution and impact on the key sectors of the ever-growing arts industry.
Receiving the visitors, the managing director of PEFTI, Ms. Biola Adenuga, reiterated the institute's commitment to professionalism in film production, presentation and media arts.
She explained that the institute has produced and is still producing thorough-bred professionals who can hold their own in acting, presentation, radio/TV and film productions.