Checkout What Actor IK Ogbonna Enjoys About his Wife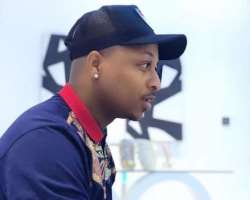 Nollywood actor, Ik Ogbonna, really took his lovely eyes to the market and picked a good and pretty lady for a wife that each time he is out, there is always that one person that will make him rush home.
The actor's wife, Sonia, has always known the best way and spot to hold him down at home and make him always rush home to hug her the best way he can and things have been working out fine for them.
The couple have so far been able to keep their relationship off social media and that has been paying off for them that they have been able to handle any challenges they have indoors.
Sonia recently shared a sexy photo of herself beside the pool side and it left her hubby gushing because she is just too pretty for him to ignore.