TONI PAIN OR TONI PAYNE?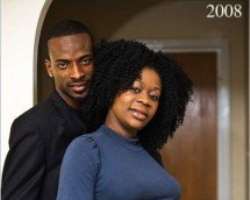 Estranged wife of the sensational artiste, Adigun Alapomeji Abolore a.k.a. 9ice, Toni Payne may have noticed the erroneous manner her name is now being called.
The other day, during the burial of the late rap lord, Dagrin, one of the friends of her ex. Hubby was said to have called her Toni Pain and was also pointing at her that "that's the woman that caused pains into 9ice's life o."
While some laughed over it, some friends who objected to such a coinage of the name warned the guy to desist from such habit of calling the mother of one, Zion, Toni Pain but Tony Payne.