My Wife has Been a Blessing to Me…Comedian, Akpororo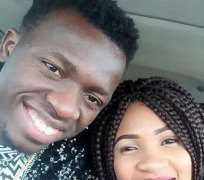 It's all about expressing how much you love that person that has added so much joy to your life and for comedian, Akpororo, it's all about his wife.
The comedian who recently completed his multi million naira mansion, took out time to appreciate the woman who has been able to understand him and accept him just the way he is.
Not everyone appreciates his style of comedy but as far as he gets the happiness from his family then all his well.
"I just love you for who you are because you are a blessing to my life and family @jose_bowoto may God blessings fall upon you," he wrote.