Nollywood Actress, Chika Ike is Plus One Today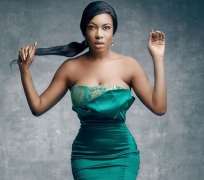 Nollywood actress, Chika Nancy Ike, is so happy as she is a year older today and she is hale and hearty.
The actress who was born on November 8, 1985 is also a former model, producer, businesswoman and philanthropist.
Chika who recently enrolled in the Harvard Business School, is a role model to many as she has never gotten tired of learning and pushing hard in order to succeed.
We wish her many more fruitful years and the strength to continue the struggles.